Dennis Christopher on "Django Unchained": "Tarantino does 'Gone with the Wind' all the way"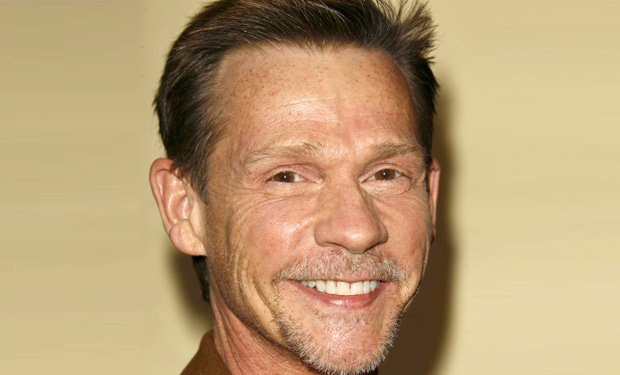 Posted by Terri Schwartz on
Quentin Tarantino has made us a very wonderful Christmas present this year in the form of "Django Unchained." The "Pulp Fiction" director is tackling the world of Civil War-era bounty hunters and corrupt plantation owners in his new project, and it sounds like it will be his most off-the-wall film yet.
IFC had the chance to catch up with Dennis Christopher at the "Broken Kingdom" premiere red carpet and talk to him about the upcoming film. We don't know much about his character Leonide Moguy, so we asked him how he fit into the rest of "Django Unchained's" world.
"I sort of play the consulary to this very powerful Southern family; the lawyer who tends to all the family business for Leonardo DiCaprio and his sister that live on this fantastic plantation," Christopher said. "We're about the last third of the movie, and, once they get to the plantation, Tarantino does 'Gone with the Wind' all the way."
So on a scale from one to biting off an ear, just where will this film rank on the Tarantino scale of insanity?
"I'd give it two ears, Christopher said with a laugh. "I'd start right there."
Tarantino is tackling some sensitive subjects in "Django Unchained," chief among them being racism and slavery. We've heard in the past from cast members that Tarantino avoids being too controversial with a capable hand, but we wanted to hear that verification from Christopher as well.
"His weapons are truth and humor and — this sounds so sappy — he has the most open heart there is, so there's kind of no room for racism," Christopher explained. "[Tarantino is] so focused, so full of joy, so ready to pass on the energy and the love of making movies to everyone on the set. It was an amazing, amazing experience, and I can only imagine how brilliant the movie is."
"Django Unchained" focuses on the partnership of Jamie Foxx's Django and Christoph Waltz's Schultz. Schultz purchases Django with plans to free him upon catching his quarry, but Django's primary goal is rescuing his wife Broomhilda. Their hunt leads them to "Candyland," a plantation where slaves are forced to fight one another for sport by their owner, Calvin Candie (DiCaprio), and his slave trainer Ace Woody (Kurt Russell). It's there that they arouse the suspicions of Candy's most trusted slave Stephen (Samuel L. Jackson) and find themselves marks as they try to get Broomhilda out safely."
Tarantino's latest also stars Don Johnson, Walton Goggins, Tom Savini, Jonah Hill and many more. It's due in theaters on Christmas Day.
Are you looking forward to "Django Unchained"? Tell us in the comments section below or on Facebook and Twitter.