Clark Gregg will return in Joss Whedon's "S.H.I.E.L.D." TV show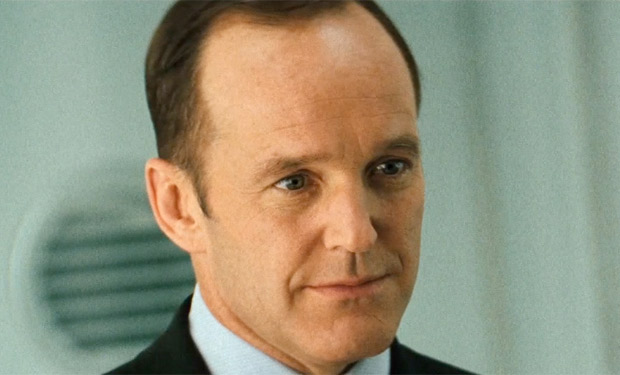 Posted by Terri Schwartz on
It seems as though those five "S.H.I.E.L.D." character descriptions released earlier this mother were missing one key person: Agent Phil Coulson.
That's right, Marvel has revealed that our favorite deceased S.H.I.E.L.D. agent, played by Clark Gregg, will be back for more in Joss Whedon's upcoming TV series. Considering this new development, it's unclear how "S.H.I.E.L.D." will fit into the rest of the Marvel Cinematic Universe. Will it take place beforehand? Will Coulson actually return as The Vision? Or will he have some other role that we haven't speculated yet?
Whatever the reason, this is pretty exciting news. We've been missing Coulson since Loki killed him with a spear in "The Avengers," and hopefully the fan support of his character has something to do with Marvel coming up with a way to bring him back. At least, that's what Whedon said in a video message that aired at New York Comic Con.
"We all love Clark Gregg, there's no doubt about that," Whedon said. "From before we made 'The Avengers,' we discussed whether there was a way for him to be a part of the Marvel Universe, perhaps a part of a TV show even after his death. … The fact of the matter is, as much as we love him, now that I'm really running Marvel, I like to keep a type of artistic integrity, which means we don't stretch the bounds of reality."
Marvel Studios president added, "There was never going to be a 'S.H.I.E.L.D.' show without Agent Phil Coulson!"
"He's headlining the S.H.I.E.L.D. show and always was." said Whedon.
Production on the pilot is set to start "immediately." Marvel has apparently been at work on the project for some time. No word yet on when "S.H.I.E.L.D." will air.
Are you glad Coulson lives? Tell us in the comments section below or on Facebook and Twitter.