Chris Gethard's Ritz Carlton dance lives on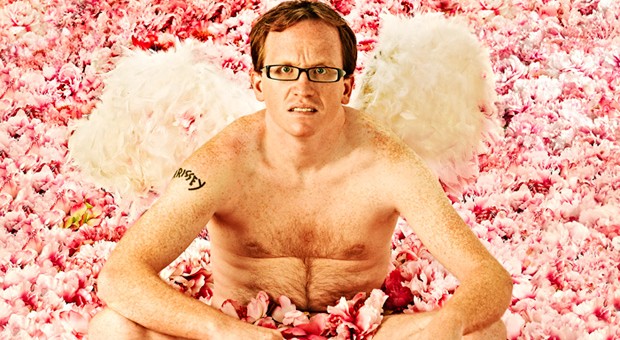 Posted by Melissa Locker on
A few weeks ago, our beloved adopted comic Chris Gethard introduced the Ritz Carlton dance to the world. You know, the dance where you do The Carlton in front of the Ritz Carlton while holding Ritz Crackers. It was an inspired creation and fans of Chris Gethard, The Carlton, The Ritz Carlton, and Ritz crackers were undoubtedly going to make sure it lived on for ever and ever. That's why it shouldn't have been too big of a surprise when devotees of The Ritz Carlton invaded The Chris Gethard Show and strong armed Chris into doing the dance live.
During episode #66 of The Chris Gethard Show, guest Shannon O'Neill suggested that Chris perform the Ritz Carlton, live in the studio. Obviously, the audience jumped on board on with the plan. Don't worry, they are not laughing AT our adopted comic, they are laughing WITH him as he does The Carlton:
Want more of The Chris Gethard Show? Of course you do: Subscribe to TCGS on iTunes
Want the latest news from IFC? Like us on Facebook and follow us on Twitter @ifctv.