Carl Weathers is returning for season four of "Arrested Development"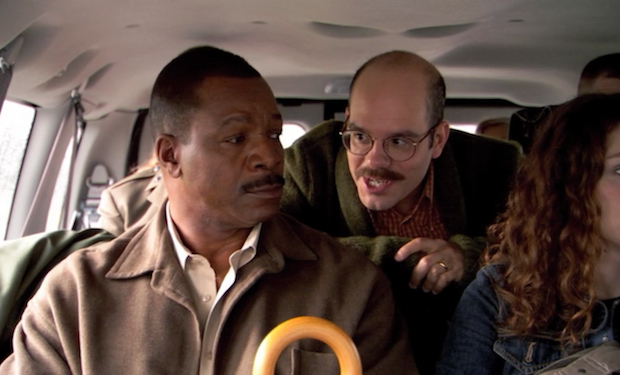 Posted by Terri Schwartz on
Tobias Funke is going to be going back to acting classes, because it has now been confirmed that Carl Weathers is going to be returning in "Arrested Development's" fourth season.
"All the old friends are back. Carl Weathers is back," David Cross spilled to Vulture.
Our guess is he'll be in the Tobias-oriented episode, but hopefully he'll make more than one appearance this season. After all, we're sure that there are plenty of Bluths who have thought about getting into acting after we saw them last in season 3 — maybe even Maeby.
The upcoming 10-to-13-episode season of "Arrested Development" is bringing back plenty of familiar faces. Mae Whitman, Liza Minelli, Judy Greer, Ron Howard, Scott Baio and Henry Winkler will all be back, and newcomers Isla Fisher, Terry Crews, John Slattery and the cast of "Workaholics" will join them. In a recent interview with Entertainment Weekly, Portia de Rossi talked about the experience of bringing everyone back to set after six years away.
"We all walked onto the set and we just sat around and stared at each other, and it was surreal," she said. "Everybody looked exactly the same and they acted exactly the same, both in character and in between takes. Body ­language was the same, the same old jokes, the same old eye rolls. It was really amazing."
"Arrested Development" season four will air on Netflix at some point next spring. It will have anywhere from 10 to 13 episodes, and could be released all at once instead of weekly.
And if you need a refresher of what you should do with your extra chicken bones, enjoy:
Are you glad Weathers is back? Tell us in the comments section below or on Facebook and Twitter.