"The Hobbit" star Benedict Cumberbatch talks playing Smaug the dragon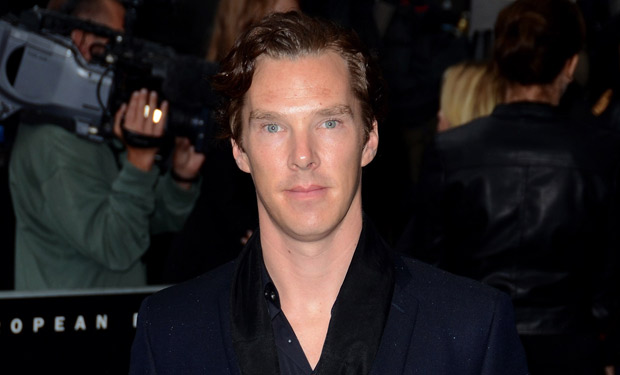 Posted by Terri Schwartz on
Back when "The Lord of the Rings" trilogy came out, the motion capture technology director Peter Jackson used to transform Andy Serkis into Gollum blew us all away. Now we get to see him use that same technology to even bigger results in "The Hobbit": turning Benedict Cumberbatch into the dragon Smaug.
During a recent interview with Total Film, Cumberbatch opened up about the process of using motion capture to create a character. Unsurprisingly, it's a very different experience to shooting, say, "Sherlock."
"You just have to lose your shit on a carpeted floor, in a place that looks a little bit like a mundane government building," Cumberbatch said. "It was just me as well, with four static cameras and all the sensors. Then the boys at Weta work their magic… It's very freeing, once you put the suit on and the sensors. I've never felt less encumbered, actually. And you have to be. You have to be free."
Cumberbatch also stands by his tease of Smaug's first appearance that we first heard about back in August. Then he said that we won't get our first real glimpse of the dragon until "The Desolation of Smaug" but that we will see a tease of him in "An Unexpected Journey."
"I think my eye will open at the end of the first film, and then you'll get the rest of me in the second," he confirmed again to Total Film.
That's something we can't wait to see, and hopefully won't be spoiled in the movie's marketing materials. We've been dying to see Smaug ever since The Lonely Mountain was first teased in "Fellowship of the Ring," and now we only have two and a half more months to wait.
"The Hobbit: An Unexpected Journey" is due out on December 14, with "The Hobbit: The Desolation of Smaug" hitting theaters on December 13, 2013 and "The Hobbit: There and Back Again" due out on July 18, 2014.
Are you glad there will be a tease of Smaug in "The Hobbit: An Unexpected Journey"? Tell us in the comments section below or on Facebook and Twitter.