Dileep Rao explains the roles humans will have in "Avatar 2"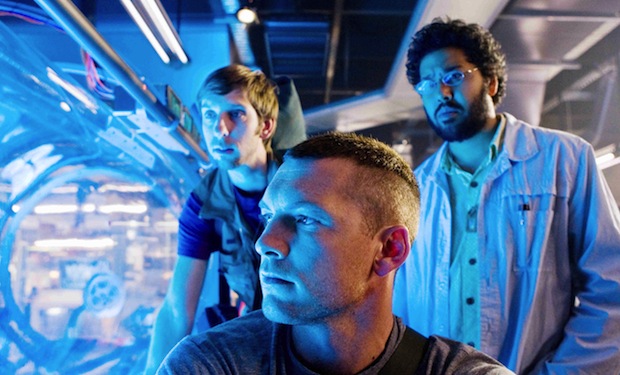 Posted by Terri Schwartz on
For all that we don't know about "Avatar 2," there are some plot details we have been clued in on. James Cameron has said the film will take place in the oceans of Pandora and will potentially even head to other planets. We'll meet other Na'vi clans beyond the one we became close with in "Avatar," and see different parts of the sci-fi world Cameron has created.
With all the focus on the new parts of the foreign planet, it's unclear what roles the human characters will have to play. Sam Worthington's Jake Sully made a full transition to his Na'vi avatar form at the end of "Avatar," so it could be that there won't be any human characters at all.
Not so, Dileep Rao told us when we attended the red carpet premiere of "Broken Kingdom." Though he told us he can't talk about whether he'll be back in "Avatar 2," he said he expects humans to still have a role to play in the film universe.
"I don't think Jim would ever leave behind the world that we know and the world that he's built and not leave them together," he explained.
The actor portrayed Dr. Max Patel in "Avatar," one of the scientists behind the avatar endeavor. With Sigourney Weaver's Grace dead at the end of the first film, Max could have a much larger role in number two. The other humans — like Joel David Moore's Norm — still need to use avatars to be out in the world of Pandora. Hopefully "Avatar 2" remembers its namesake and keeps the avatars around.
No word yet on when "Avatar 2" will hit theaters, but it likely won't be before 2015. Cameron also has plans for an "Avatar 3" and "Avatar 4."
Do you think that the humans will have as big a role in the "Avatar" sequels? Tell us in the comments section below or on Facebook and Twitter.