Arnold Schwarzenegger returning to his past in "The Legend of Conan"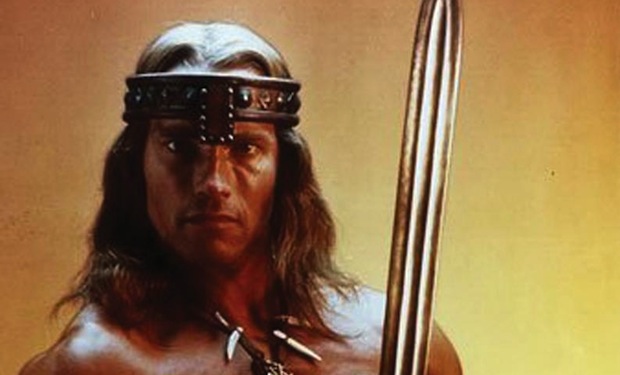 Posted by Terri Schwartz on
Arnold Schwarzenegger is going to be returning to the world of Conan the Barbarian, and yes, you did read that correctly.
A new report from Deadline says that Schwarzenegger is taking the title role back for a new movie called "The Legend of Conan." It will act as a direct sequel to the 1982 film "Conan the Barbarian," and will skip over 2011's "Conan the Barbarian" and the 1984 Schwarzenegger-starring sequel.
"The Legend of Conan" is going to be produced by Fredrik Malmberg and Chris Morgan, with the latter potentially writing the script. This is reportedly Morgan's "dream project."
"The original ended with Arnold on the throne as a seasoned warrior, and this is the take of the film we will make," Malmberg told Deadline. "It's that Nordic Viking mythic guy who has played the role of king, warrior, soldier and mercenary, and who has bedded more women than anyone, nearing the last cycle of his life. He knows he'll be going to Valhalla, and wants to go out with a good battle."
Schwarzenegger returned to acting earlier this year in "The Expendables 2." Up next, he can be seen in "The Last Stand," "The Tomb" and "Ten." This is the first time he's returning to his previously-successful franchises.
"I always loved the Conan character and I'm honored to be asked to step into the role once again," Schwarzenegger said in a statement. "I can't wait to work with Universal and the great team of Fredrik Malmberg and Chris Morgan to develop the next step of this truly epic story."
Last year's "Conan the Barbarian" underperformed in theaters, so it's not much of a surprise that Universal is going a different route with the franchise. Jason Momoa is not expected to return in this new movie. The plan is to have "The Legend of Conan" in theaters for summer 2014.
Would you want to see another movie with Schwarzenegger as Conan? Tell us in the comments section below or on Facebook and Twitter.