Anthony Hopkins steals the show in first "Hitchcock" trailer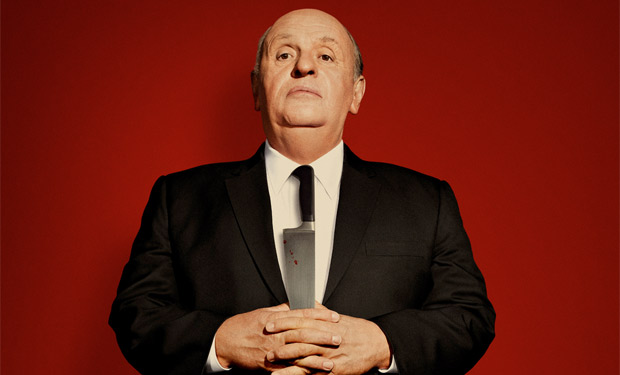 Posted by Terri Schwartz on
We've been intrigued by Sacha Gervasi's take on the story of Alfred Hitchcock ever since we first learned Anthony Hopkins had been cast as the seminal director, and that interest has just paid off. The first trailer for "Hitchcock" has arrived, and it looks just as great as we had hoped.
This is clearly Hopkins' movie through and through, and he breathes life into the character of Alfred Hitchcock in a way we haven't seen before. But Helen Mirren gives him a run for his money as Hitchcock's wife Alma Reville, clearly not taking much of a backseat in this film and instead acting on an equal playing field.
"Psycho" is one of the most important films of all time, so it will be interesting to delve into the making of the movie through "Hitchcock." Gervasi likely took some creative liberties with the story, but there clearly was a lot of drama involved in bringing "Psycho" to the big screen.
The movie wouldn't work if Hopkins didn't look the part, and he does. We've seen in previously released images and posters that Hopkins does a convincing Alfred Hitchcock, and that carries through into the trailer as well.
"Hitchcock" details the love affair between Hitchcock and his wife and partner Alma Reville during the making of "Psycho" around 1960. It stars Hopkins, Mirren, Scarlett Johansson, Jessica Biel, James D'Arcy, Toni Collette and Michael Stuhlbarg. The film is due in theaters starting November 23, and it looks like it could easily be some awards season bait.
What did you think of this trailer for "Hitchcock"? Tell us in the comments section below or on Facebook and Twitter.