"Ant-Man" officially announced with a 2015 release date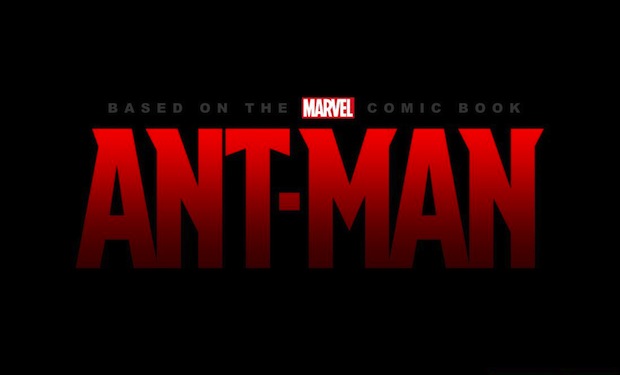 Posted by Terri Schwartz on
It's official: "Ant-Man" is getting made, and it's coming out November 6, 2015.
That means that "Ant-Man" will be the first movie in the Marvel Cinematic Universe: Phase 3. In all likelihood, it probably also means we can expect to see whoever gets cast as Ant-Man make a cameo appearance in "The Avengers 2," which is due out on May 1, 2015.
Disney announced this exciting news and a whole bunch more in a press release earlier this morning. It included some updates to their other upcoming Marvel movies, so take note. First off, both "Iron Man 3" and "Thor: The Dark World" will be released in 3D, though neither were shot in the format. Also, "Captain America 2" is also officially called "Captain America: The Winter Soldier." As neither "Captain America" nor "Guardians of the Galaxy" have started shooting yet, don't consider this news to mean that neither of those will appear in 3D either.
This is pretty exciting news for Edgar Wright fans. He's currently hard at work shooting "The World's End," but it has long been speculated that he could move on to "Ant-Man" after he wrapped that movie. Though Marvel seemed to support this new project for a while, the green light seemed to hinge upon the fan response to the sizzle reel he screened at San Diego Comic-Con. We still haven't seen it yet (and are bitter about it) but apparently it was good enough that Marvel wanted "Ant-Man" on their line-up.
With that movie set in place, it will be interesting to see what other films populate Phase 3. If there are only four movies total until "The Avengers 3," will Marvel opt to introduce more new characters or keep bringing back Iron Man, Thor and Captain America for more? And will we ever get a "Hulk" standalone movie? Hopefully we'll get some answers over the next year or so.
Are you glad "Ant-Man" is getting made? Tell us in the comments section below or on Facebook and Twitter.