Tina Fey and Amy Poehler announced as Golden Globes co-hosts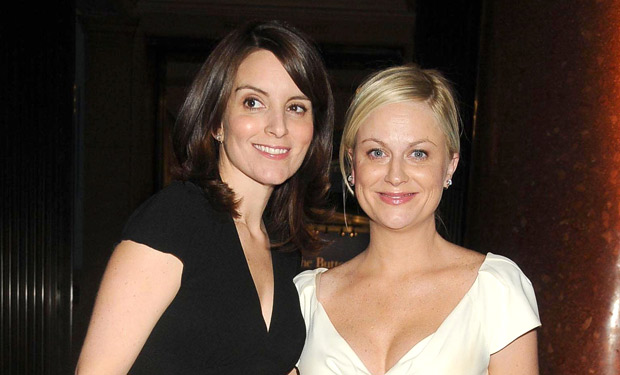 Posted by Terri Schwartz on
The Hollywood Foreign Press Association just did the one thing that will guarantee we'll tune in to the Golden Globes this year by announcing that Tina Fey and Amy Poehler will be co-hosting the awards show.
Why hasn't anyone thought of this brilliance before? The former "Saturday Night Live" costars and real-life best friends are hilarious enough when they're working together on movies like "Baby Mama" or starring in each other's projects, but co-hosting an awards show? That's fantastic.
Usually our go-to favorite awards show host is Neil Patrick Harris (who we firmly believe should host every awards show or benefit or bat mitzvah or what have you ever), this seems like a match made in hosting heaven. It certainly will be a change of pace from Ricky Gervais, who hosted the Globes for the past three years despite repeatedly getting himself in trouble with NBC.
Fey and Poehler might seem like safe choices after Gervais, but they're ones we're definitely excited about. The duo has never hosted anything on this scale before, excluding acting as Weekend Update hosts on "Saturday Night Live." Hopefully they'll get to script many of their own jokes, as we all know that they both are writers first and actors second.
"Having both Tina Fey and Amy Poehler on board to host this year's festivities is a major coup," NBC's president of alternative and late night Paul Telegdy said in a statement. "Tina and Amy have a proven chemistry and comedic timing from their many years together on 'SNL' to their successful co-starring roles in 'Baby Mama.'"
The Golden Globes will air on January 13 on NBC.
Are you as exciting about this announcement as we are? Tell us in the comments section below or on Facebook and Twitter.