Adele's "Skyfall" theme song is the perfect match for James Bond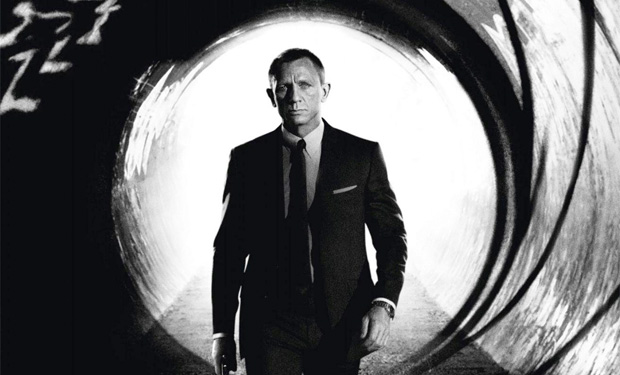 Posted by Terri Schwartz on
This shouldn't come as much of a surprise: Adele's theme song for "Skyfall" has been released, and it is the best Bond theme to come out in at least the past two decades.
Adele's smoky vocals are reminiscent of the best of the other singers who have come before her. Titled "Skyfall," the track was filmed at Abbey Road Studios in London with the help of a 77-piece orchestra. But it's Adele's voice that carries this track and should help add to the epic nature of the upcoming Sam Mendes flick.
Leading man Daniel Craig is already considered one of the best Bonds around, so it's only fitting that he be matched with a similarly well-suited vocalist. "Casino Royale" and "Quantum of Solace" had good but not great themes and certainly not ones that will go down in the annals of Bond history. The most publicized Bond musical collaboration we can think of before this with Adele was when Madonna created "Die Another Day." We're glad we've gone back to the classics here.
A plot synopsis released for the film promises that Bond's loyalty to M is tested when a secret from her past comes back to haunt her. It's up to 007 to track down and get rid of the threat in order to protect MI6 and the world.
"Skyfall" stars Daniel Craig, Ralph Fiennes, Javier Bardem, Judi Dench, Naomie Harris, Berenice Marlohe, Albert Finney, Ben Whishaw, Helen McCrory and Ola Rapace. It's set for release on November 9.
Are you as obsessed with Adele's theme as we are? Tell us in the comments section below or on Facebook and Twitter.