"A Good Day to Die Hard" debuts a badass new trailer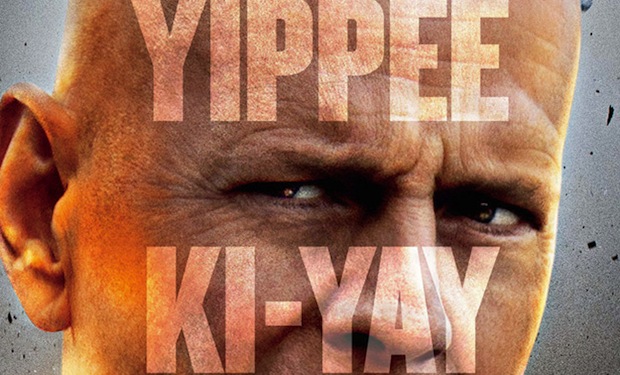 Posted by Terri Schwartz on
John McClane is heading to Moscow in "A Good Day to Die Hard."
The new trailer for "A New Day to Die Hard" might start off a little slow, but it quickly picks up with a bang. And an explosion. And some gun shots. And family fun time. In fact, the trailer proves that this movie could be everything a "Die Hard" movie should be.
After McClane's daughter (Mary Elizabeth Winstead) drops her father off at the airport, he heads to Moscow to some unsatisfying results. It doesn't take long for bad things to start happening to the New York City cop, but at least he ends up running into his son Jack (Jai Courtney) pretty quickly. From there, the two estranged family members seem to get in to some messy business, but at least they're doing it together.
The best moments from the new trailer happen when John and Jack are doing things in sync. It's clear that Jack is very much his father's son, even though he probably doesn't want to hear that. We would be willing to take that hug, though.
Bruce Willis is in full "Die Hard" mode in this movie, proving that age can't slow this actor down. In fact, we're pretty convinced that Willis is a more convincing action hero now than he was back in 1988 when the first "Die Hard" movie came out, though that is something that others will likely disagree with. We can all agree that "A Good Day to Die Hard" looks badass, though.
Also appearing in this movie are Cole Hauser and Sebastian Koch. The film follows John and Jack as they head to Russia and face off with some baddies there. "A Good Day to Die Hard" is due in theaters on February 14, 2013.
What are your thoughts on the new trailer for "A Good Day to Die Hard"? Tell us in the comments section below or on Facebook and Twitter.