"A Good Day to Die Hard" debuts first teaser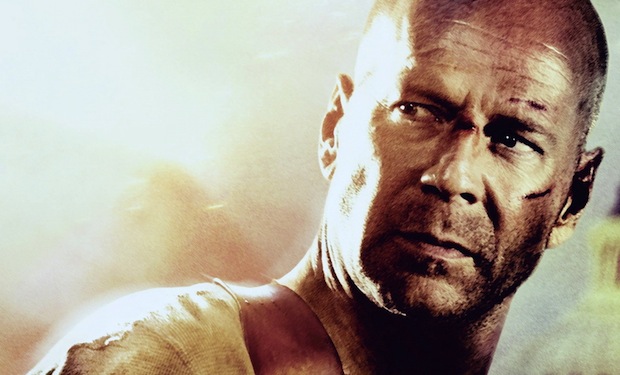 Posted by Terri Schwartz on
Explosions, guns and Valentine's Day: What more could we ask out of "A Good Day to Die Hard"?
The newest movie in Bruce Willis's "Die Hard" franchise is still months away, but today we were treated for the first trailer from the flick. It doesn't give us much of a sense of what the movie is about, but it does make it clear that its story will stay true to the series' style. As Willis's John McClane puts it, he's the "007 of Plainfield, New Jersey."
He doesn't get as much time in the spotlight, but this teaser also introduces us to Jai Courtney's new character. Courtney plays McClane's son Jack who the cop tried to reconnect with throughout the course of the film. What can they say, the "Die Hard" creators like to keep the series family-friendly.
Also appearing in this movie are Mary Elizabeth Winstead, Cole Hauser and Sebastian Koch. The film follows John and Jack as they head to Russia and face off with some baddies there. "A Good Day to Die Hard" is due in theaters on February 14, 2013.
What did you think of this new teaser? Tell us in the comments section below or on Facebook and Twitter.