10 Hilarious Moments in Professional Wrestling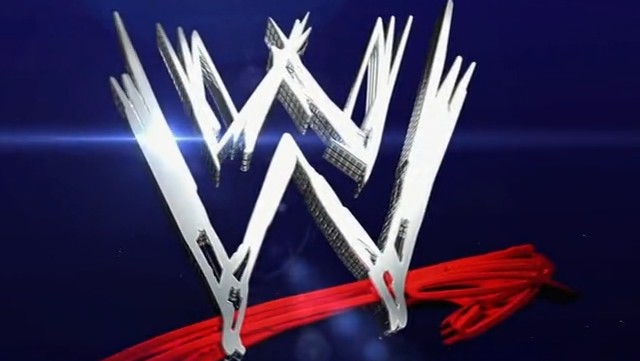 Posted by Andy Hunsaker on
The recent scare involving our beloved Jerry "The King" Lawler's nationally-televised heart attack has prompted a lot of us to remember everything that made him famous. Aside from his storied career in and out of the squared circle, we can't help but recall that surreal time when he and comic legend Andy Kaufman were befuddling people everywhere by selling their wrestling feud as a completely legitimate beef in every public forum they could – most notably, "Late Night with David Letterman."
But as much of a milestone as that moment is, if you scratch the surface of the pro wrestling world, you're going to find a hell of a lot of surreal comedy. I mean, we're talking about a theatrical profession that, until relatively recently, was absolutely dedicated to not letting people in on the fact that it was a theatrical profession, and that in itself provides ample opportunity for guys like Kaufman. Nowadays, however, the cat is out of the bag, which often means they can be even crazier. So let's take a look at this particular calling with these ten hilarious moments in professional wrestling.
---
1. Jerry Lawler VS. Andy Kaufman on Letterman
We've got to start with this one. Andy Kaufman was a comedian who loved to frustrate audiences with abrasive characters he would never break. Some people got the gags, but many others did not and wound up hating the man, which was a reaction that he thrived upon. It makes perfect sense, then, that he would want to be a "heel" (i.e. "bad guy") wrestler, because this was an entire industry based around building up that kind of character, and then supplying the "babyface" (i.e. "good guy") hero to beat that heel up. Lawler was one of the most popular wrestlers at the time, and in this much-talked-about clip, his quick wit and his mental encyclopedia of one-liners is on full display: "I couldn't warm up to this guy if we were cremated together." Kaufman played the weasel-hill to the hilt, and, in a world where everybody involved with pro wrestling from the grapplers to the fans still insisted it was unscripted and real sporting competition, history was made.
---
2. Crazy Promo Master: "Macho Man" Randy Savage
It's impossible to pick one interview of Savage's that stands out as the funniest, because his entire character was this amazing amalgamation of insanity, intensity and menace. His constantly growling voice, his use of prop comedy and his willingness to not only go over the top but live over the top made him a master of "cutting the promo." You hang on his every word, because you never know what the heck the next word is going to be, but he did it with a unique style that's just a highly amusing delight to watch.
---
3. Crazy Promo Disaster: The Ultimate Warrior
The flip side of the wild and weird coin is this guy – a burly, steroidal hulk of humanity slathered in face-paint, bright rainbow colors and an absolutely domineering incomprehensibility. He barreled his way into every match and won the hearts of fans everywhere with his high energy, awesome entrance music and superheroic look, but that connection never quite lasted when someone put a microphone in front of him. Whereas Savage could balance the strange with the grounded enough to live in the moment and have a conversation, the Warrior was naught but delirious ranting about outer space and divine conversations. That hallucinogenic madness extended to his actual life, as he's become a strange right-wing zealot in his retirement who has legally changed his name from Jim Hellwig to Warrior.
---
4. The Debut of the Shockmaster
Fred Ottman had made a splash in the World Wrestling Federation in the early 1990s as Tugboat, ally to Hulk Hogan wearing a red stripey shirt and a sailor hat and making foghorn noises as his gimmick. You could still do that back then. He then became known as Typhoon when he turned heel and became a tag team champion alongside Earthquake as "The Natural Disasters." However, he eventually signed on with World Championship Wrestling, which would become the WWF's most tenacious competitor. In 1993, however, Ottman had the misfortune to have one of the worst debut s in wrestling history. The identity of "The Shockmaster" was already sketchy, as it was just a Star Wars Stormtrooper helmet painted silver and glittery atop a big vest and jeans, but when he was introduced during a Ric Flair interview segment, his botched entrance became the stuff of infamy.
---
5. Degeneration X Invades WCW
In the mid-1990s, the long-reigning WWF had a problem in that WCW was raiding them of all their big-name talent, such as Hulk Hogan, Savage, Kevin Nash, Scott Hall and more. Not only that, but their marquee shows were both on the same night, and WCW was winning in the ratings. On April 27, 1998, both WWF Raw Is War and WCW Monday Nitro were taking place in Virginia, only 19 miles apart, and this was well into WWF's "Attitude Era," wherein most of their "faces" were more like anti-heroes, and the rude, crude, rabble-rousing stable of wrestlers known as Degeneration X were the highest profile of them all. The WWF had a history of never acknowledging that any competition existed, but that all changed when DX got suited up in pseudo-military gear, got a jeep with a big cannon on it and drove right over to the arena where WCW's show was set to begin, attempting to invade their show with the power of hijinks. The Monday Night Wars were on.