Zachary Quinto calls "Star Trek 2" "bigger" and "bolder"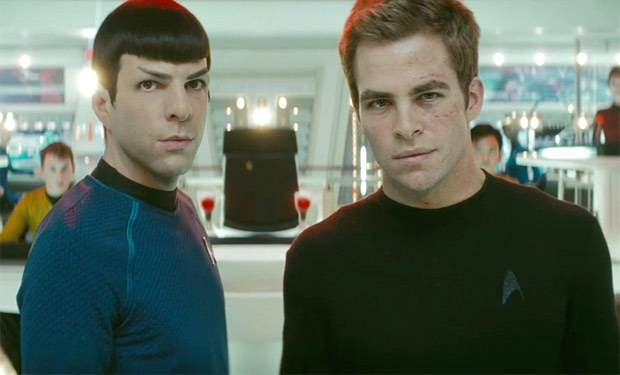 Posted by Terri Schwartz on
Do we know the actual title for "Star Trek 2"? No. Have we learned what villain Benedict Cumberbatch will be playing? Not a chance. But at least we now know what Zachary Quinto thinks of the new movie.
The Wrap recently sat down with Quinto to talk to him about the J.J. Abrams-directed flick, and he was surprisingly candid about it. Maybe now that he's done shooting he feels he can open up about the project a bit more.
"It was bigger. It was bolder, I think, than the first one, and that was pretty big and bold from my stand point," he said. "I'm really excited to see what they do with it."
Just don't expect that Quinto gave away any plot details. He did say that he has complete faith in Abrams and his team who will "get in there and do the work that they need to do now," but he made it seem like he doesn't feel especially connected to the film now that he's done with it.
"I feel very fulfilled, but I don't feel particularly attached to what the outcome of that project will be because I have faith in the people that I was collaborating with to make it as good as it can be," he said. "I'm just happy to be working on something else and be creatively fulfilled in other ways and be producing movies and be thinking about how I can, you know, get behind the camera in different ways and tell my own stories."
"Star Trek 2" is due out in theaters on May 17, 2013. It also stars Chris Pine, Zoe Saldana, Simon Pegg, Anton Yelchin, Karl Urban, John Cho and Alice Eve.
Are you looking forward to "Star Trek 2"? Tell us in the comments section below or on Facebook and Twitter.