"Y: The Last Man" a top priority for New Line Cinema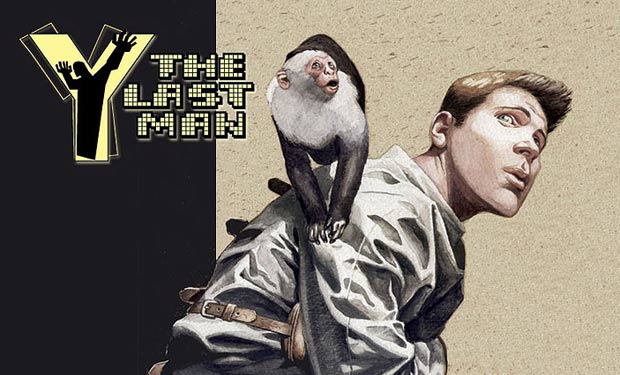 Posted by Terri Schwartz on
There's a good reason "Y: The Last Man" graced our list of graphic novels that need to be adapted into movies, and New Line Cinema has taken note.
Though various studios have been attempting to bring the property to the big screen since 2006, it is "Jericho" scribes Matthew Federman and Stephen Scaia who seem to have written the script that will finally get "Y: The Last Man" made. The duo were tasked with writing a new take on the story back in March, and now Vulture is reporting that New Line is putting "Y" on the top of their list of proprieties.
According to the website, New Line has "already begun the process of meeting with director candidates to hire for the project," and considers this film one of its "first priorities." It will be interesting to see if New Line tries to condense Bryan K. Vaughn's 60-issue comic book into one movie, or will split it up over the course of a few films.
For those of you not in the know, "Y: The Last Man" takes place after a mysterious calamity kills every man on earth except for one and his pet monkey. The female survivors quickly create a new world order, but realize that they won't be able to continue living without leading man Yorick Brown. Things quickly spiral out of control from there.
If you're interested in seeing how "Y: The Last Man" could work as a movie, check out this awesome fan-made short. It certainly made us believers.
Are you glad that "Y: The Last Man" is seemingly going to be made into a movie? Tell us in the comments section below or on Facebook and Twitter.