What to watch this week on IFC: September 4 – 9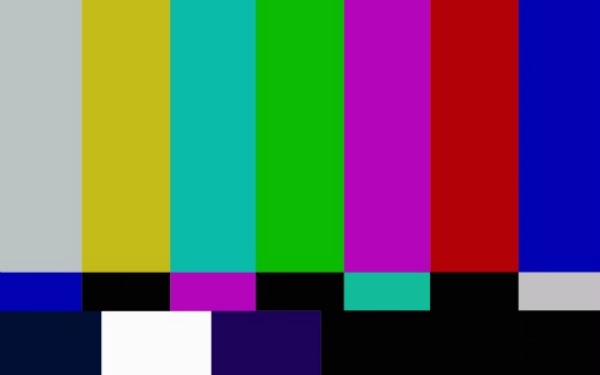 Posted by Melissa Locker on
Well, we did it. We survived another * shudder * summer. Those dreadful months where people expect us to go outside, enjoy the great outdoors, barbecue, swim, and get a tan. Thank gawd that's over with and we can go back to working on whatever skin color you get from basking in the brilliant blue glow of our television screens. It's already Tuesday, so we better cracking and slather on some sunscreen.
Here's what to watch on IFC this week:
Tuesday
If you don't watch "The Boondock Saints" tonight at 8 p.m. ET, we have to tell you something in all seriousness: YOU'RE DOING TUESDAY WRONG. Luckily you can correct the error of your Tuesday ways by watching the repeat performance at 10:30 p.m. ET. Yep, it's the movie so nice (read: bloody and brilliant) that we're showing it twice.
Wednesday
We're showing "Monster's Ball" at 8/7c so grab a box of tissues and brace yourself. The intense drama stars Billy Bob Thornton as a racist prison-guard who can't help but fall for Halle Berry (he's only human after all) playing a woman who's husband died on death row. The affair is excruciating and the actors both do a brilliant job, but it was Berry who picked up the Oscar for Best Actress, becoming the first African-American woman to win the honor.
Thursday
For martial arts fans, "The Forbidden Kingdom" was better than Christmas, Halloween, and ComicCon rolled into one. Why? Because it was the first on-screen team-up of martial arts legends Jackie Chan and Jet Li. Based loosely on the 16th century Chinese novel, "Journey to the West," the film follows Jason (Michael Angarano), a South Boston teenager and martial arts fan who comes across a magical staff owned by a pawn shop owner (Chan) that transports him back to ancient China, where he becomes involved with drunken master (and supposed immortal) Lu Yan (Chan again) and a quest to free the Monkey King (Li) from the stone statue that imprisons him. It is nothing short of awesome, so tune in at 8/7c or at 10:15 p.m. ET.
Friday
Friday Night Frights is back with a double feature of horror. Up first is the cult classic "The Gate" starring Stephen Dorff. Two boys (Dorff, Louis Tripp) and a girl (Christa Denton) learn from a heavy-metal record that a gaping backyard hole is the gate to hell. It starts at 8/7c and is followed by Wes Craven's delightful werewolf film "Cursed" starring Jesse Eisenberg and Christina Ricci at 9:45 p.m. ET.
Saturday
Catch Roger Corman's "Teen-Age Caveman" at 1:45 p.m. ET. It's a quirky look at a land before time when teenagers were still as annoying as they are today. The film features an adolescent tribesman who dares to explore the feared "forbidden zone," which isn't really a euphemism for anything. Ugh, teenagers, right?
Sunday
Spend Sunday the right way. No, not waiting in line for brunch. Watching a marathon of Arrested Development! Yep, we're showing some of our favorite episodes of back-to-back Bluth goodness starting at 12/11c.
Want the latest news from IFC? Like us on Facebook and follow us on Twitter @ifctv.