What to watch this week on IFC: September 10 – 16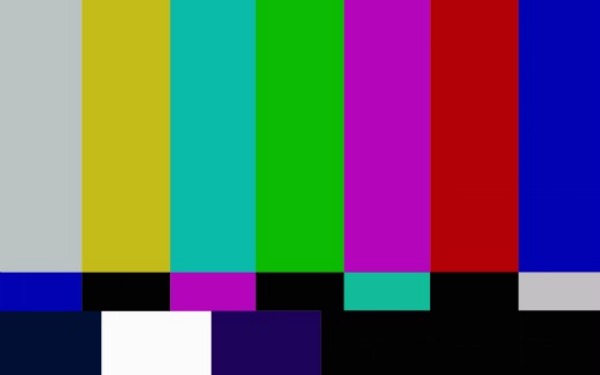 Posted by Melissa Locker on
September is kind of a weird month, you know? You're not allowed to wear white shoes any more (so tuck those Reebok hightops away until next Memorial Day, guys), but it still feels like summer. September is basically trapped between summer and fall like a superhero who fell into a time portal or those villains from Krypton trapped in space in the OG Superman movies. The nights are getting cooler, the days are getting shorter, but while you're waiting for leaves to fall, we're just trucking along putting awesome movies on television and waiting for Indie Screams to kick off in October.
Here's what to watch this week on IFC:
Monday
Tonight at 8/7c we're showing The Libertine where Johnny Depp plays a 17th-century Earl who could have (almost) put R. Kelly to shame with his ability to get some lovin' from the ladies. The mackdaddy Earl gets freaky with an actress (Samantha Morton) before getting kicked out of the kingdom for angering the King (John Malkovich), not by lovin' on his lady, but for throwing shade on the King's court. To make matters worse, the Earl appears to have picked up a little social disease and unfortunately penicillin hasn't been invented yet.
Tuesday
Just the name "Rambo" gets the adrenaline flowing and the heart beat racing, so watching Sylvester Stallone use his lethal skills to rescue a missionary (Julie Benz) and her crew from the Burmese army, pretty much counts as exercise. So go ahead and skip the gym and tune in tonight at 8/7c.
Wednesday
We're showing Christopher Nolan's atmospheric "The Prestige" tonight, because we know awesome movies when we see them. After an illusion goes tragically wrong, two 19th-century magicians (Hugh Jackman, Christian Bale) engage in a bitter and potentially deadly rivalry. Obviously Jackman and Bale are incredibly talented actors who play their parts brilliantly, but the real reason to watch are to see Scarlett Johannssen (because: DUH) and David Bowie as weirdo scientist Nikola Tesla (because: also DUH). Tune in tonight at 8/7c for whatever reason you choose:
Thursday
Ethan Hawke stars as a rookie cop with a heart of almost-gold and an eye for corruption who gets teamed up with weathered veteran narcotics officer (Denzel Washington) who wants to include him in his schemes, in "Training Day." Of course nothing is exactly as it seems and no one is squeaky clean in this cop drama. See for yourself at 8/7c.
Friday
Stanley Kubrik took a good old-fashioned auteur-style break from movie making, because he's Kubrick and he can. He broke his movie-making fast with "Full Metal Jacket", which we're showing tonight at 8/7c. The film follows a platoon of marines (Matthew Modine, Adam Baldwin, Vincent D'Onofrio) from basic training under a sadistic drill sergeant towards the gruesome realities of the Vietnam War in the 1968 Tet offensive. It's a brilliant film that kids love. Just kidding! Don't show this to kids. Keep it all to yourself.
Saturday
What better movie to watch on a Saturday afternoon than "Devil Doll"? We're showing it at 4 p.m. ET because you couldn't handle watching this movie in the dark of night because it's too frightening. The film stars Bryant Haliday as a ventriloquist who hypnotizes a newsman's (William Sylvester) girlfriend (Yvonne Romain) to put her soul in his dummy, Hugo. Then the dummy takes over and everything goes to hell.
Sunday
This Sunday you'll want to thank the lord that you don't have to sell your nice healthy organs on the dirty old black market to make your ends meet. Just watch "Dirty Pretty Things" at 4 ET/3 C to know how incredibly lucky you are that you get to work at, well, anywhere that isn't the hotel where the receptionist (Sergi López) runs a racket where desperate immigrants each give up a kidney in exchange for a passport.
Want the latest news from IFC? Like us on Facebook and follow us on Twitter @ifctv.