Watch the teaser trailer for "Now Here is Nowhere"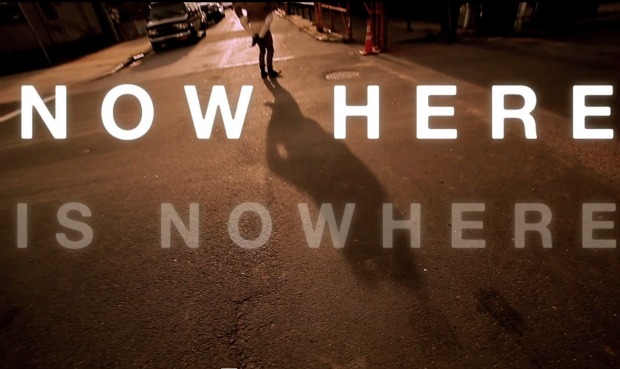 Posted by Melissa Locker on
Do you ever listen to a song and think to yourself, "That should be a movie." Well, Autry Rene Fulbright II thought that. In fact, he thought that about his own music, the darkly heartfelt songs he records as Midnight Masses with the help of Jason Reece, the guitarist for …And You Will Know Us By The Trail Of Dead. Midnight Masses' songs are highly evocative and bleakly beautiful and sad and, yeah, they should totally be a movie. Fulbright got director Natasha Kermani to agree and they decided to do something about it. Fulbright and Kermani wrote a concept based on Midnight Masses songs and got TV on the Radio's Jaleel Bunton and QuickSand's Walter Schriefels to star in it along with Lana Winter.
The result is "Now Here Is Nowhere" a film slated to be released this winter, produced by Illium Pictures. The movie is set in modern-day New York, eons after a supernatural battle between good and evil have banished both sides of the conflict to the earthly Purgatory of Brooklyn. Biblical figures are reimagined as immortal Beat Generation writers struggling with their past, and preparing for one final battle in the future. Just watch the teaser trailer and see what exactly that means for yourself:
video player loading
.
.
.
Want the latest news from IFC? Like us on Facebook and follow us on Twitter @ifctv.