There's a Ben Stiller Show reunion in the works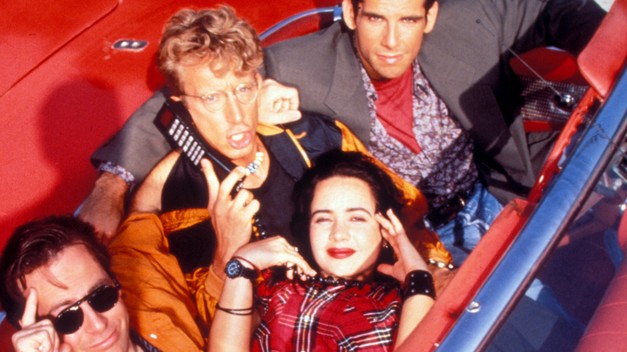 Posted by Melissa Locker on
On the cusp of Arrested Development returning to screens large and small and hot on the heels of the Malcolm in the Middle family get together, now comes more amazing news and we are really starting to wonder if it's our birthday. Turns out that another of our favorite comedies, The Ben Stiller Show, is getting together for a reunion next month.
The New York Comedy Festival has announced that it will stage a reunion of the short-lived comedy, The Ben Stiller Show, on November 10th at Manhattan's Paley Center (which also hosted a talk between Fred Armisen and Carrie Brownstein about Portlandia). While you can watch the show during The Automat, which kicks off each weekday at 6 a.m. ET, we doubt anything can beat seeing Stiller and his incredible co-stars Janeane Garofalo, Bob Odenkirk, Andy Dick reminisce along with series co-creator Judd Apatow about their brilliant show.
For details, head here. Until November 10th, tune in to The Automat weekdays at 6/5c and let's all watch one of our favorite sketchs "Cops in Medieval Times" and remember why we love the Ben Stiller Show so darn much:
Want the latest news from IFC? Like us on Facebook and follow us on Twitter @ifctv.
The Ben Stiller Show airs as part of The Automat on IFC weekdays starting at 6 a.m. ET