"The Hobbit" trailer alternate endings offer up more footage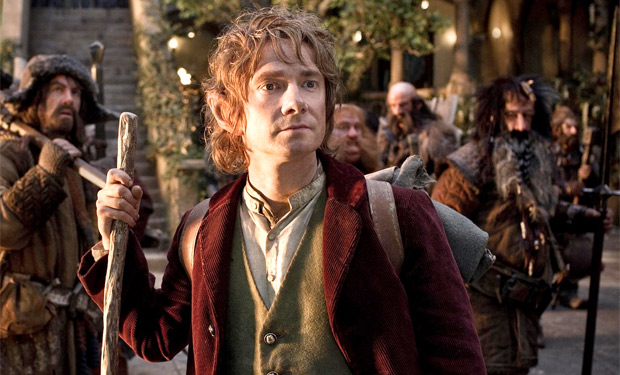 Posted by Terri Schwartz on
The Warner Bros.'s Hobbit Movies app is the gift that keeps on giving. Hot off the release of yesterday's "The Hobbit: An Unexpected Journey" trailer, the iTunes application offered up four more versions of the teaser that each had different endings. The folks over at Bleeding Cool compiled all the various endings into one video, which you can see below. It offers up plenty of new footage for the movie, and that's something we definitely aren't complaining about.
The app had already released more than 20 pictures that showed a variety of scenes from the film, including a tease of where "An Unexpected Journey" will end and a first look at Lee Pace as Thranduil. With three more months left until the movie hits theaters, we'd guess that there will be more great treats dolled out through the app.
The four scenes added to the trailers show all new footage. The first offers up another look at Bilbo's interaction with Gollum in his cave, while the next three show the hobbit's various interactions with his the dwarf party he travels with. If we've learned anything from this footage it's that "The Hobbit" is going to be overall lighter in tone than the "Lord of the Rings" films were, which is appropriate considering that's how the novels were as well. Now when will we finally get to see Smaug?
"The Hobbit: An Unexpected Journey" is due out on December 14, with "The Hobbit: The Desolation of Smaug" hitting theaters on December 13, 2013 and "The Hobbit: There and Back Again" due out on July 18, 2014.
Are you excited to see this new footage? Tell us in the comments section below or on Facebook and Twitter.