Why was Agent Coulson's death changed in the UK version of "The Avengers"?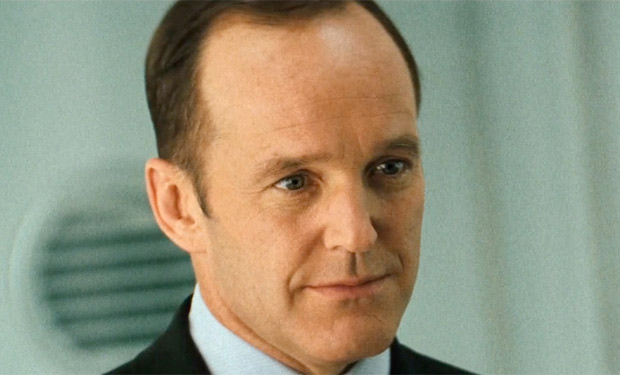 Posted by Terri Schwartz on
Could Marvel be trying to cover their footsteps for a return of Agent Coulson in future "The Avengers" movies?
Based on the responses higher ups at Marvel have given about the chances of Coulson's return, we'd say no, but something new noticed by Bleeding Cool has given us pause. The Blu-ray/DVD release of "The Avengers" in the UK has changed Coulson's death scene just slightly enough to make it easier to bring him back in future installments.
In the original film, Loki stabs Coulson and we see the Trickster God's spear protruding from the S.H.I.E.L.D. agent's chest. In this new version, the tip is gone, making the death seem that much less severe. UK theaters screened the original version of "The Avengers" in theaters, so we're curious what prompted this change on home video. Other nations' Blu-ray/DVD releases have included the original spear tip scene, so it could just be censorship dictating that the death be less intense.
It also could just be a mistake. But we like to think that Marvel has some big master plan to bring Coulson back to us. We don't care that that decision would make his death have that much less of an impact; he's an awesome character. And with Joss Whedon working on a TV series about S.H.I.E.L.D., that would be the perfect opportunity to bring Clark Gregg back as The Vision.
What's your take: was this a retcon or mistake? Let us know in the comments section below or on Facebook and Twitter.