Joss Whedon explains why he almost didn't direct "The Avengers 2"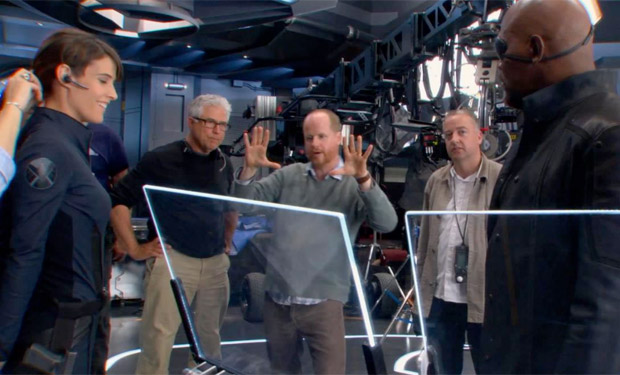 Posted by Terri Schwartz on
There was a period of time after "The Avengers" came out where Joss Whedon was uncertain whether he'd return for "The Avengers 2." It took about three months — and the filming of his low budget feature "Much Ado About Nothing" — to convince Whedon that "The Avengers 2" was the right thing to do, and he's since entered into a pretty extensive agreement with Marvel to not only direct "The Avengers 2" but also create a TV series about S.H.I.E.L.D.
In a new interview with Co.Create, Whedon opened up about what help him back initially. Apparently a lot of it had to do with the business side of making the movie.
"There's a business aspect to it and I would be disingenuous not to say that, but the question for me is, Do I have another story to tell about these people?" Whedon explained. "So we worked on the business side of it and I didn't think it was going to happen–I was like 'I'm never going to do this again.' But once they worked on the business aspect of it I thought that seems fair and cool, so, the question was, Do I have another thing to say?"
He recalled, "I was in London and I went to a pub and had some fish and chips and a pint and started writing in my notebook. I'm writing if I was going to do this what would I say and 40 minutes later I filled the notebook. So I text my agent and said to make the deal. I'm so in love with that universe and the characters and the way they were played and I have so much more I want to do with them. I know I can't match the success of the first one but I can try to make a better film and that's what I'm excited about, that's the new room of fear I'm entering now."
Whedon also opened up about how filming "Much Ado About Nothing" gave him the space he needed to choose to make "The Avengers 2." We didn't need another reason to be excited about and grateful for that movie, but now we have one.
"'The Avengers' was a job and a really tough job," Whedon said. "I can't say that about 'Much Ado.' That was a gift, a gift from my wife who said, this is what you want to do. You don't want to travel. You want to do this. I remember thinking: Have I gone completely mad? Then, I'm shooting and I feel all the tension release from my body. It was amazing."
"The Avengers 2" is due in theaters on May 1, 2015.
Are you glad Whedon is directing "The Avengers 2"? Tell us in the comments section below or on Twitter.