Steven Spielberg's "Lincoln" trailer shows just how good Daniel Day-Lewis looks as Honest Abe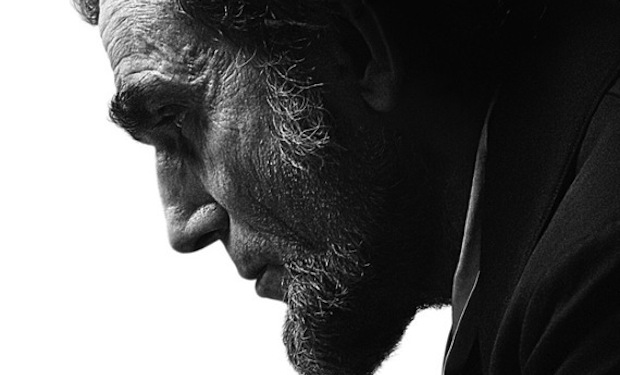 Posted by Terri Schwartz on
At long last, we have the first trailer for Steven Spielberg's Abraham Lincoln biopic "Lincoln."
"Abraham Lincoln: Vampire Hunter," this is not. It's clear from the get-go that "Lincoln" is a very serious take on one of the United States' most beloved presidents, and he is shown in a very positive light. The set pieces in "Lincoln" look to be on part with some of Spielberg's best. And, did we mention that Daniel Day-Lewis looks spot on as Lincoln?
Perhaps the best aspect of the trailer is that we definitely see Day-Lewis embodying Lincoln as a man and not a myth. Though Lincoln's story is one most people know well, hopefully Day-Lewis humanizes him and we learn more about who he was as a man instead of just as the president who ended slavery.
"Lincoln" is based on the best-selling nonfiction novel "Team of Rivals" by Doris Kearns Goodwin, who also helped adapt the script. The film follows the life of the former president as he rose in politics and spearheaded the Civil War. It is said to focus on the last four months of Lincoln's life and, according to DreamWorks, deal with "the political strategizing he undertook at the close of the Civil War to ensure that slavery would be forever outlawed."
The movie also stars Joseph Gordon-Levitt, Tommy Lee Jones, James Spader, Lee Pace, Sally Field, Jackie Earle Haley, David Strathairn and John Hawkes. It is due in theaters in limited release on November 9, followed by a wide release on November 16.
Are you looking forward to "Lincoln"? What did you think of this trailer? Tell us in the comments section below or on Facebook and Twitter.