Director Rupert Wyatt leaving "Dawn of the Planet of the Apes"?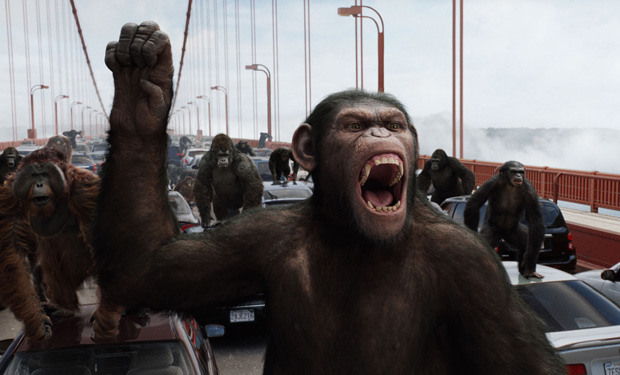 Posted by Terri Schwartz on
Rupert Wyatt will likely not be returning for "Dawn of the Planet of the Apes," the follow-up to 2011's surprise summer hit "Rise of the Planet of the Apes."
The news comes courtesy of Deadline, who learned that Wyatt is likely out. There's no confirmation from Fox yet so there's still a chance he might be involved, but things aren't looking good. It will be interesting to see who Fox goes with for a new director on this project.
At least the reason Wyatt felt the need to exit the project is "similar to the same reason that Gary Ross stepped out of 'Hunger Games: Catching Fire.'" Fox wants "Dawn of the Planet of the Apes" for a May 23, 2014 release date, and Wyatt didn't feel comfortable making it. With that day so far off, there's still plenty of time for Fox to find a replacement and have the movie ready in time.
Fortunately screenwriters Rick Jaffa and Amanda Silver have already turned in their script for "Dawn," so all the movie needs is a new director and a production start date. We don't know much about the sequel, but our guess is that it will deal with the aftermath of the spread of the virus created in "Rise of the Planet of the Apes." Hopefully Caesar will still be the movie's main character, since we all need more Andy Serkis in our lives.
Are you disappointed Wyatt won't be involved in "Dawn"? Tell us in the comments section below or on Facebook and Twitter.