Exclusive premiere: thenewno2 "Wide Awake"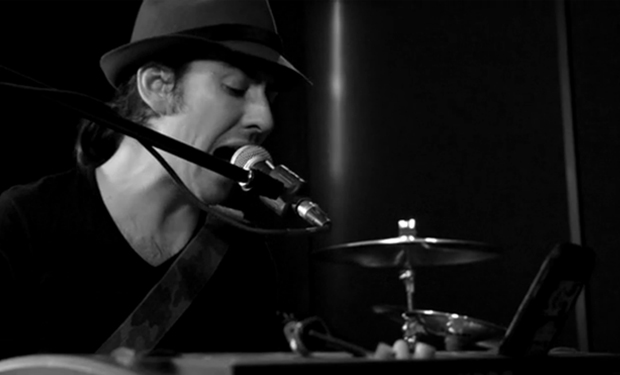 Posted by Brandon Kim on
LA's thenewno2, starring Dhani Harrison, son of George, recently spent time in California with photographer Steven Sebring — acclaimed for his portrait of Patti Smith, "Dream of Life" (which took best cinematography at Sundance, along with an Emmy nom after it premiered on PBS).
"We spent two days with Steven in Santa Monica, just shooting," Harrison told us of the 48 hour session that resulted in at least six videos. "Steven and I got along instantly, it was like we were old buddies. Not to mention the band who were totally at ease with him. He's nuts, just like us," Harrison added affectionately. "We love him."
One of the results is this beautifully shot live session of "Wide Awake," where a softly psychedelic sound, a touch of Radiohead, a hint of the Beatles, emerges with intimate close ups of the band (and their top shelf gear).
video player loading
.
.
.
"Working with Dhani and thenewno2 is always a gentle, poetic collaboration," Sebring said, offering a more introspective, but no less glowing account of the relationship. "They let me into there lives with grace and elegance."
Sebring's photo's from these sessions were used in the packaging for the band's second album "thefearofmissingout," out now.

Correction: Initially stated the band was from London. While Harrison is from London, the band is LA based.
Does Dhani's voice remind you of anyone? Let us know in the comments below or on Twitter or Facebook!