Exclusive premiere: Careful "Quite"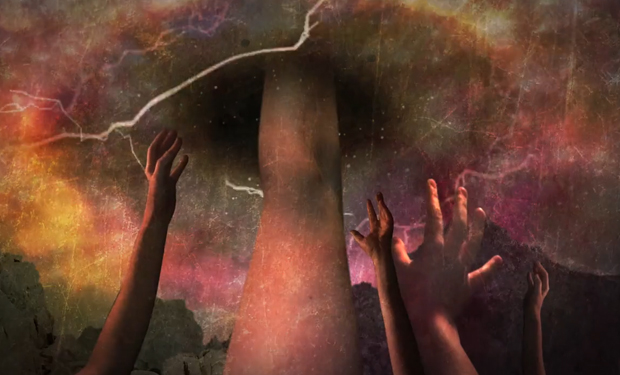 Posted by Brandon Kim on
"It's my garage, my gas, my car, my time," Careful's Eric Lindley sings, from the perspective of a middle aged man trying to kill himself in his garage. It plays like a homage to the libertarian who, after securing some material part of the American dream for himself, is left wanting. As David Byrne once posed, after letting the days go by, "And you may say to yourself; My God!… what have I done?!"
Director Miwa Matreyek's animated video (which she titles "Lumerance") doesn't seem to adhere to that particular reading of the song, and of course it doesn't have to either. But what's brilliant is how this song about a small-minded enclosure is launched it into a cosmic perspective. While Lindley sings on about the most desperate, and lonely act, Matreyek depicts it's antithetical action, the human urge to connect — to others, to the earth, the moon, to the universe.
video player loading
.
.
.
There's also a great counter reference to the climate change "debate" hidden within this, though I cannot imagine it was necessarily intended, the fact that it sparked in my mind from watching this speaks of the artistic power of this collaboration: For anyone who doesn't believe our choices impact our world, that human behavior does not affect it, go sit in your garage with your car running for a while. Your garage is only a microcosm of our shared macrocosmic enclosure, that many of us would love to reach out from.
"Because I Am Always Talking" the third release by Lindley under his Careful moniker, is out now. Apart from animating this video, Matreyek can be found harmonizing with Careful on the track "I Had A Kid."
All together, or all alone? Let us know in the comments below or on Twitter or Facebook!