Exclusive premiere: Permanent Collection "One Thousand Sins"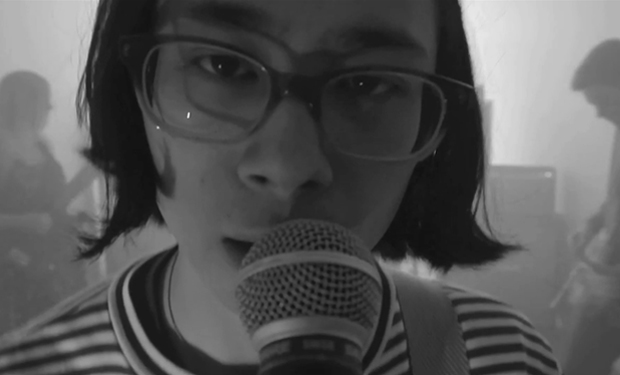 Posted by Brandon Kim on
San Fransico's Loglady Records has their finger on the fret of the Bay area DIY scene, including the hazy pop of Permanent Collection and their new album, "Newly Wed, Nearly Dead."
The video for "One Thousand Sins" throws you into the middle of a living room — no frills just rock and roll — sometime in the the early 1990's with cannibalistic Moe Tucker drums and a delicious drone that recalls the first noise bands rocketing toward fissures in the unknown. One can almost hear the Pavement cracking outside.
The album, produced by Monte Vallier and Kramer (who produced for Low and Galaxie 500), is out now.
video player loading
.
.
.
Can you bop to this? Let us know in the comments below or on Twitter or Facebook!