Patton Oswalt and Johnny Knoxville win laughs in "Nature Calls" red band trailer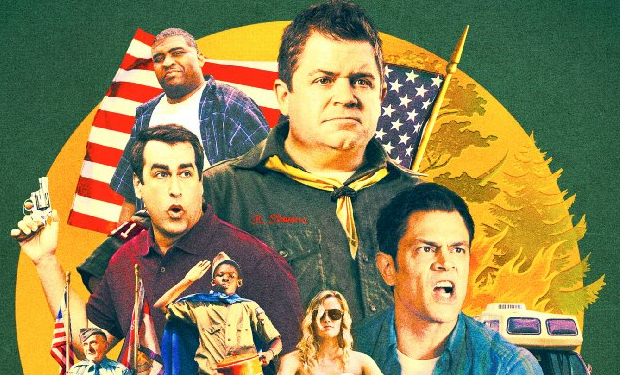 Posted by Terri Schwartz on
Parents, use this trailer for "Nature Calls" as the main reason why you shouldn't leave your children alone with either Johnny Knoxville or Patton Oswalt.
The comedy is finally hitting VOD on October 4 and getting a theatrical release on November 9, and Magnet Releasing has released the first trailer for the flick. The teaser shows that "Nature Calls" is pretty much the exact movie you expect when you hear that Oswalt, Knoxville, Rob Riggle and Patrice O'Neal are working together.
The movie follows "polar-opposite brothers" Randy (Oswalt) and Kirk (Knoxville) who have been lifelong rivals. Randy is an assisant Boy Scout master who, dismayed with the irreverence children have to the institution, ends up hijacking Kirk's son's sleepover and taking them a Scout Trip for the ages. The boys don't seem to mind so much because, as you can see in the red band trailer, there are naked women on mopeds, so what more can a group of young adolescents ask for?
"Nature Calls" was written and directed by "The Catechism Cataclysm" helmer Todd Rohal. It was shown at SXSW to mostly positive reviews, though the consensus is that it will divide audiences. If you're into these actors and like comedy, our guess is it probably will be up your alley.
Do you plan to see "Nature Calls" when it comes out? Tell us in the comments section below or on Facebook and Twitter.