Norman Reedus confirms "Boondock Saints 3" is happening with Flanery and Duffy on board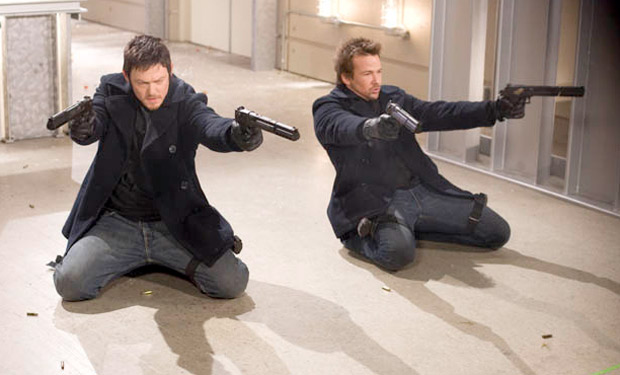 Posted by Scott Neumyer on
It looks like the cult classic "The Boondock Saints" is about to get a follow up to its 2009 sequel "The Boondock Saints II: All Saints Day." IFC.com caught up with Murphy MacManus himself, Norman Reedus, to chat about the season three premiere of "The Walking Dead" in October on AMC. During the conversation, Reedus also happened to give "Boondock Saints" fans a little something to look forward to. That's right; get ready for a third round with the MacManus brothers.
"I'm in L.A right now," Reedus said when asked about a third "Boondock Saints" movie. "I'm meeting with Sean [Patrick Flanery] and Troy [Duffy] tonight. I just landed a couple hours ago and tonight I'm going over to Troy's house with Sean. It's definitely in the works. Look for it. It's gonna be crazy."
There may not be a script yet, but it's clear that Reedus, Flanery, and Duffy are all intent on bringing the MacManus brothers back to the big screen at least one more time.
Stay tuned for our full interview with Norman Reedus coming soon!
You can see Norman Reedus as Daryl Dixon in "The Walking Dead" when Season 3 premieres on AMC on October 14.