Nate Parker in talks to reteam with Spike Lee for "Oldboy"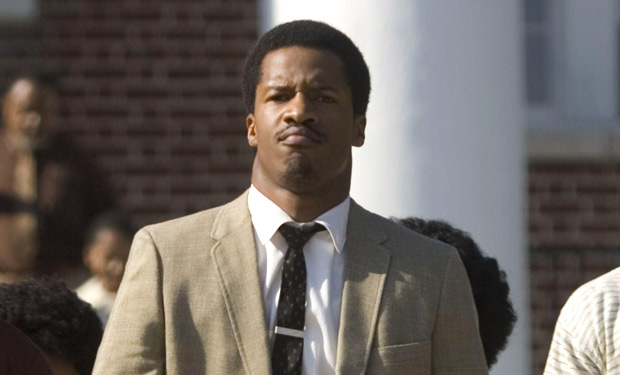 Posted by Terri Schwartz on
Nate Parker and Spike Lee seem to have had a good working relationship on "Red Hook Summer," because the actor is currently in talks to reteam with Lee for a role in "Oldboy."
According to Variety, Parker would play a doctor who works with Elizabeth Olsen's character. It doesn't sound like a huge role, but at least Parker's got a spot in what's sure to be a high-profile movie whenever it's released.
"Oldboy" already has an impressive roster of stars. Josh Brolin plays the lead character Joe, while Olsen plays his ally and potential love interest Marie. Samuel L. Jackson recently joined for a "small but key" role as the head of the motel where Joe is held hostage who is later tortured by Brolin's character. Shartlo Copley has been cast as the man who held Joe captive and serves as the main villain in the flick.
Parker has had a series of breakout roles this year, and a role in "Oldboy" would push him into the mainstream. In addition to "Red Hook Summer," Parker starred in George Lucas' "Red Tails" and opposite Richard Gere in "Arbitrage."
Directed by Lee and written and co-produced by Mark Protosevich, "Oldboy" tells the story of a man imprisoned for 15 years for no reason who mysteriously is released and then proceeds to track down and seek revenge on the man who held him captive. Expect plenty of violence to occur along the way.
Do you think Parker is a good fit for "Oldboy"? Tell us in the comments section below or on Facebook and Twitter.