"Arrested Development" creator Mitch Hurwitz talks movie plans, episode order and JarJar Bluth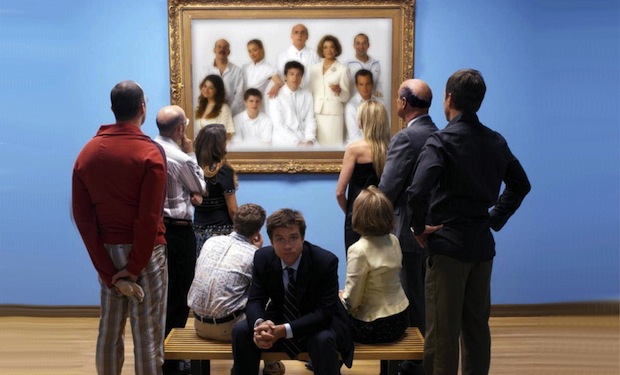 Posted by Terri Schwartz on
At long last, Mitch Hurwitz has spoken.
The creator of "Arrested Development" recently chatted with Vulture in a hilarious new interview that touches on the subject of the planned movie, the Netflix launch of the episodes and a new character named "JarJar Bluth." The full interview is definitely worth your time, but we've pulled out the newsiest bits below.
Up first, Hurwitz set the record straight on the rumor about there being more than 10 episodes in the upcoming fourth season. Long story short, there is the opportunity for more than the 10 episodes Netflix ordered.
"Our initial order is for ten, but the beauty of Netflix is that we theoretically have an opportunity to provide more material for them," he said. "We're definitely shooting some special material just for them. But their whole outlook completely mirrors the ambitions of this show."
Hurwitz goes on to describe the episodes as an "anthology version of the show" because each one will focus on a different member of the Bluth family. The goal is to have all of them act as "act one" of the "Arrested Development" movie, which is planned but not currently sold.
"The episodes take the audience through the experiences of the characters since the family 'fell apart' and how they're brought together to deal with their new problems," he said. "Each episode is about a character — but we'll see them in each other's shows."
Though Hurwitz previously came out and said that all 10 (or more) episodes of season four will be released at once on Netflix, it seems as though that might no longer be the case.
"I actually think the strategy for release is up in the air," he said. "I know Netflix at one point was talking about streaming them all at once, because that's how they've done it with other shows, and it's their choice. I know it'll be in the spring of 2013, or what the Mayans would call the spring of '1.' But I just love the opportunity we have to be creative with every part of this, from the concept to the delivery."
He also explained why he and the rest of the cast chose to come back and mess with the cult of "Arrested Development."
"We all went back into this because of the devotion of the fans, and a desire to bring some fun to them — and to ourselves," Hurwitz explained. "It definitely did start out being somewhat daunting, but I think for all of us we just got back into the groove. Oh, and we have this new JarJar Bluth character so there's no way anyone will be disappointed."
The new season of "Arrested Development" is set to debut on Netflix next spring.
What storyline do you hope is discussed in season four? Tell us in the comments section below or on Facebook and Twitter.