Michael Shannon calls "Man of Steel" footage "pretty mind-blowing"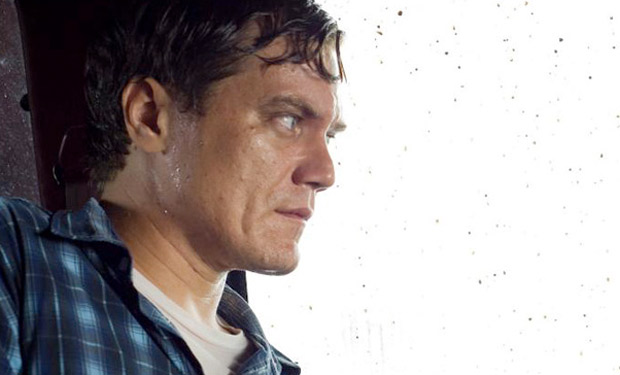 Posted by Terri Schwartz on
Michael Shannon is impressed with everything he's seen of "Man of Steel." And if it's got his stamp of approval, it definitely has ours.
MTV News recently caught up with Shannon at the premiere of "Boardwalk Empire" and asked him for a status update on "Man of Steel." It turns out that he's seen some of the film and he's very impressed by it.
"I've seen a little bit because I did some ADR for the film," Shannon said. "It's a very long process. Zack [Synder] puts a lot of time in post-production, like all his films because he's such a visual stylist, and there's a lot of computer-generated effects. But the little snippet I saw was pretty mind-blowing…and it wasn't even finished."
He similarly was impressed with Henry Cavill's portrayal of the titular Man of Steel. While we still haven't seen an official look on how Shannon looks as Zod, we have seen Cavill as Superman, and Shannon said that he acts the part as well as he looks it.
"I always felt like I was in a scene with Superman. I never looked at [Henry Cavill] and thought that's just somebody trying to be Superman — he felt like the real deal," Shannon said. "I really admire Henry's work ethic. I really haven't seen anybody in this business work quite that hard. Obviously it's a tremendous responsibility, and an intimidating one, to wear that suit. But he had the confidence and the work ethic to accomplish it."
It seems like Cavill's approach to the character has paid off. He's certainly looked the part in every trailer and image we've seen from "Man of Steel," and all of his fellow actors have been impressed with how he's embodied Superman.
"It's important to do the role justice. There are a lot of people relying on me to do this well," Cavill said in an interview earlier this month. "I gladly accept that responsibility, and it's a great one to have because it's a wonderful opportunity. I don't let the pressures get to me because that's going to hinder my performance and, therefore, let people down. So I choose to ignore the pressure side of it and focus on doing justice to Superman."
"Man of Steel" stars Cavill, Shannon, Amy Adams, Crowe, Costner, Diane Lane and Laurence Fishburne. It is due in theaters on June 14, 2013.
Are you looking forward to "Man of Steel"? Tell us in the comments section below or on Facebook and Twitter.