Michael Bay defends leaked "Ninja Turtles" script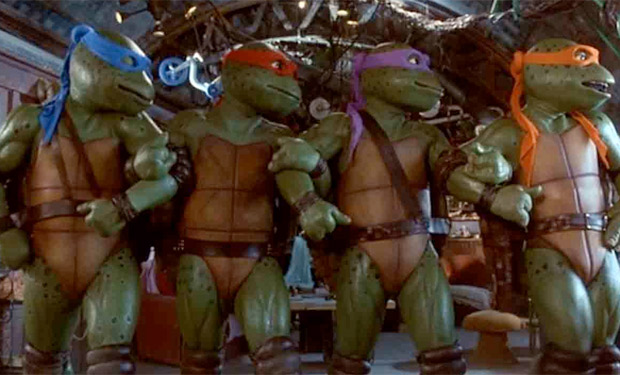 Posted by Terri Schwartz on
Michael Bay would really, really like you to pass final judgment on "Ninja Turtles" when you've seen the actual movie.
After a leaked copy of the script hit the web recently, the "Transformers" director took to his personal website to clarify the situation. He claims that the script was written before he came onboard the project, and that it's changed a lot in the time since he's seen it.
"[The] leaked script for 'Ninja Turtles' that different sites continue to comment on was written well before I, or anyone at Platinum Dunes, was involved with the project," he said. "That script saw the shredder a long time ago. This is tired, old news — Wait for the movie!"
Further reports came out claiming Bay and Platinum Dunes joined "Ninja Turtles" in May 2010, while the script was dated January 30, 2012. He continued to displace blame for it, though.
"To end this stupid merry go round and explain the math…Yes we signed on two years ago to Turtles, but with no deal in place. Deal completed towards end of last year. And yes, that's how long deals sometimes take," he said. "So no work was done on the script. Blame Paramount, not us for the first draft."
The new take on "Ninja Turtles" is slated to hit theaters May 16, 2014. It was delayed 10 months so that it could tie in with the 30th anniversary of "Ninja Turtles," according to Kevin Eastman.
Are you looking forward to this new take on "Ninja Turtles"? Tell us in the comments section below or on Facebook and Twitter.