Melissa McCarthy in talks for "Hangover Part III" cameo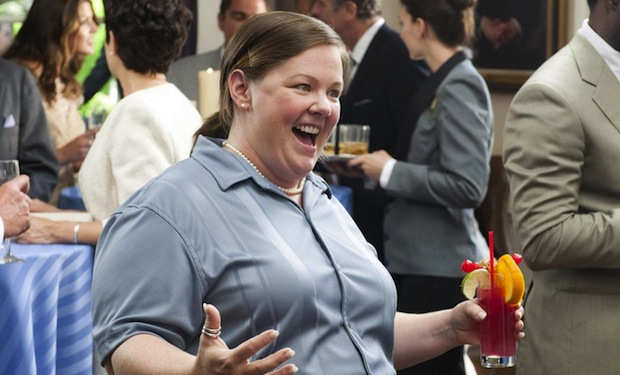 Posted by Terri Schwartz on
The Wolfpack is uniting for the last time, and this time they might get a new member.
We already know that actors like John Goodman will be joining the cast of "The Hangover Part III," and now Variety is reporting that Melissa McCarthy is also in talks for a small role in the film. The "Gilmore Girls" star had her breakout in last year's "Bridesmaids" in the same way that Zach Galifianakis did in "The Hangover," so it's no surprise that director Todd Phillips is trying to bring her on board.
No word yet on what role McCarthy would play, but the assumption is that she'd have some sort of cameo. Whether or not she can be involved depends on her schedule with her TV series "Mike & Molly" and her array of other film projects. Still, we'd be surprised if she missed this opportunity.
In addition, a new logline for the movie (via ComingSoon.net) teases that there will be some big changes in "The Hangover Part III."
"This time, there's no wedding. No bachelor party. What could go wrong, right? But when the Wolfpack hits the road, all bets are off," the brief synopsis reads.
The movie is set to reunite Bradley Cooper, Galifianakis, Ed Helms, Justin Bartha, Ken Jeong, Jeffrey Tambor, Jamie Chung, Sasha Barrese, Heather Graham and Gillian Vigman, while introducing new actors like Goodman and potentially McCarthy to the franchise as well. "The Hangover Part II" is due in theaters on May 24, 2013.
Do you think McCarthy is a good addition to the Wolfpack? Tell us in the comments section below or on Facebook and Twitter.