Mark Millar responds to Fox gig as Marvel creative consultant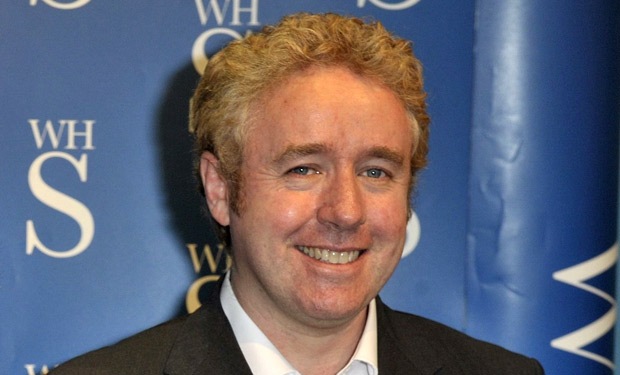 Posted by Terri Schwartz on
Mark Millar is really excited to be Fox's new creative consultant on the studio's Marvel properties. Like, really, really excited about it.
In addition to the statements he made in yesterday's press release about the partnership, Millar has come out both on Twitter and on his blog to talk about his involvement. And, as we already said several times, he's really excited about getting this gig.
"In all seriousness, this is the biggest thing that's ever happened to me & I really want these movies to be as phenomenal as possible," he tweeted. "Special shout-out to [Joe Carnahan] and Matthew Vaughn for recommending me for this Fox gig. Gentlemen, it's going to be a fun few years."
He then added a longer statement on his own website about his involvement, explaining how Carnahan and Vaughn helped him get the gig. For those of you who don't know, Vaughn directed "X-Men: First Class" for Fox and is next doing "X-Men: Days of Future Past," while Carnahan was up to reboot "Daredevil" before Fox ended up having to send the property back to Marvel.
"It's way too early to talk about plans just yet, but as you can imagine the idea here is to make exactly the kind of superhero movies you and I want to see most. There literally isn't a more talented bunch of film-makers to be working with and the team at Fox are incredibly excited about this bold new direction too," Millar wrote. "I also want to post this here to say thanks for the hundreds of emails I woke up to this morning and the thousand-plus tweets I got overnight from well-wishers. I wish I had time to reply to them all today – I usually reply to most of my tweets @mrmarkmillar – but this morning was an AVALANCHE and so I just wanted to so a big thanks, that I've read every one and that they're hugely appreciated. A highlight, I think, was well-wishes from Stan The Man himself. That's like the Pope sending a message. Couldn't have been more exciting."
Millar continued, "But my biggest thanks has to go to director Joe Carnahan, I think. It was Joe who suggested me to the bigwigs at Fox for this role as he's always been a supporter of what I did in comics like The Ultimates and so on. He and Matthew Vaughn – both of whom have a very strong relationship with Fox – really pushed for me to get this gig and I just want to publicly thank them both for their support."
Like Millar, we're also really, really excited to see how his involvement will shape Fox's comic book properties from here on out.
Do you think Millar is a good fit for Fox? Tell us in the comments section below or on Facebook and Twitter.