Mark Millar to act as creative consultant on Fox's Marvel properties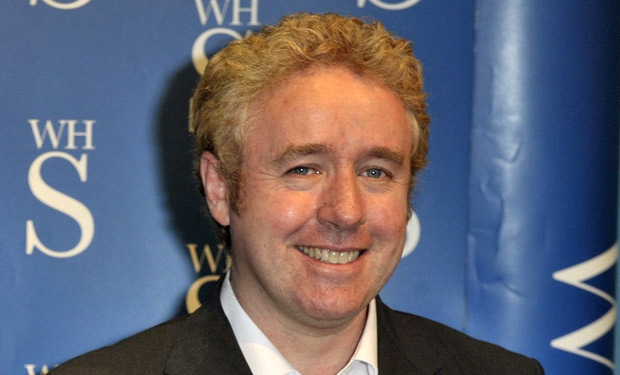 Posted by Terri Schwartz on
Twentieth Century Fox might not have the help of Marvel Studios to help develop its Marvel Comics adaptation, but the studio just brought in the next best thing: Mark Millar.
That's right, Fox has hired the "Kick-Ass" co-creator to act as creative consultant. Millar is already pretty plugged in to the Marvel universe, having worked on comics like "Ultimate X-Men," "Ultimate Fantastic Four," "Marvel Knights Spider-Man," "Civil War" and "The Ultimates" (you can probably sense a trend here).
Considering the successful adaptations two of his graphic novels have received ("Wanted" and "Kick-Ass"), it makes sense that Fox would want to bring him on board. The company is currently rebooting "Fantastic Four" and also has "X-Men: Days of Future Past" in the pipeline, with a sequel to Hugh Jackman's "The Wolverine" likely in the works as well. Had Fox brought Millar on a little earlier, he probably could have helped the studio develop a version of "Daredevil" that they could have turned into a reboot before the property went back to Marvel, but c'est la vie.
Millar is admittedly pretty psyched about the whole thing. He released a statement in a press release expressing his enthusiasm for the new partnership.
"As someone who has spent his entire life obsessed with both comic-books and movies, this is essentially my dream gig as it's a unique combination of both," he said. "I spent ten years working at Marvel and am really happy with the work I did on the comic side of things so the idea of working with these characters now in a brand new medium is enormously exciting for me. I really like the Fox team, love this bold new direction they have for their franchises and am proud to be working alongside some of modern cinema's biggest talents. James Mangold is incredible, Matthew Vaughn's one of my closest pals and Josh Trank gave us, in my opinion, one of the greatest superhero movies of the last decade with Chronicle. The invitation to join this crew was maybe the coolest phone-call I've ever had."
We're really excited to see the first product of this new collaboration.
Do you think bringing Millar on as a creative consultant was a good idea? Tell us in the comments section below or on Facebook and Twitter.