Mae Whitman to return as Ann Veal in "Arrested Development"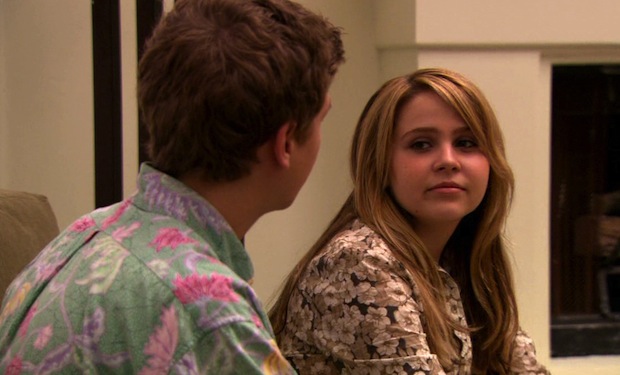 Posted by Terri Schwartz on
All together now: Her?
That's right, Mae Whitman will be coming back to the fourth season of "Arrested Development" as Egg Ann Veal. During an interview with Hollywood.com, the actress dished that she'll definitely be back in at least one of the 10 to 13 new episodes in the show's upcoming season.
"I definitely, definitely wouldn't ever let this chance go by without being a part of it," Whitman said. "I told [creator] Mitch [Hurwitz] that I would stand outside the sound stage until he would let me just walk through the background or something. I would say yes, you can definitely expect to find a little bit of Ann hiding in the background somewhere, at least."
So will Ann be the love interest of George Michael (Michael Cera), Gob (Will Arnett) or someone new in the Bluth family? Maybe she's moved on to Buster (Tony Hale) or Tobias (David Cross)? Or maybe Ann has some greater purpose to play. We can only imagine.
Whitman is just the latest actress to join the long line of returning secondary cast members on "Arrested Development." Earlier this week we heard Liza Minelli would be back for another go as Lucille Austero, and we also know Judy Greer, Ron Howard, Scott Baio and Henry Winkler are returning. "Mad Men" star John Slattery and the cast of "Workaholics" are the only new additions we know of so far.
"Arrested Development" season four will air on Netflix at some point next spring. It will have anywhere from 10 to 13 episodes, and could be released all at once instead of weekly.
Are you glad Whitman is back? Tell us in the comments section below or on Facebook and Twitter.