Lizzy Caplan likely won't be involved in "S.H.I.E.L.D."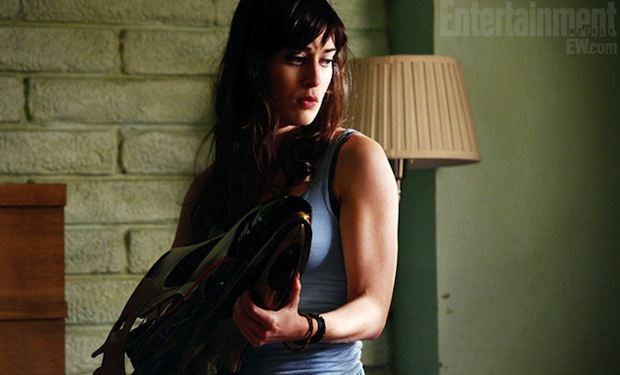 Posted by Terri Schwartz on
When it was announced that Joss Whedon would be creating a S.H.I.E.L.D. TV series for Marvel that would air on ABC, many hoped it would somehow involve the characters introduced in the Marvel One-Shot "Item 47." The short starred Lizzy Caplan and Jesse Bradford as two vigilantes who got their hands on some Chitauri weaponry after the events of "The Avengers," while Maximiliano Hernandez and Titus Welliver played the two S.H.I.E.L.D. agents sent to track them down. We're still crossing our fingers about Hernandez and Welliver being involved, but apparently Caplan isn't expecting to be a part of the series.
SuperHeroHype has the chance to catch up with Caplan while she was promoting her movie "3, 2, 1… Frankie Goes Boom" and asked if she has been approached about "S.H.I.E.L.D." Unfortunately she has her own show, "Masters of Sex," coming up that would conflict with the Marvel TV show's schedule.
"I can't really, I have my own show so I will not be a regular on the Marvel 'S.H.I.E.L.D.' show. But I'm glad people are so excited about that. I think it's a good idea," Caplan said, conceding, "Maybe I could do some little thing."
Whedon recently opened up about the TV series, saying that he'll start work on that before he tackles "The Avengers 2."
"The important thing to me is that we know what the show is. We love what it is," he said. "It came together very organically, so when we went in to pitch [to Marvel], it wasn't like, We're trying to find this because you want a TV show, it was, Check this out. And that's a good way to walk in a room."
Are you disappointed Caplan won't be involved? Tell us in the comments section below or on Facebook and Twitter.