Liza Minnelli to reprise her role as Lucille Austero in "Arrested Development"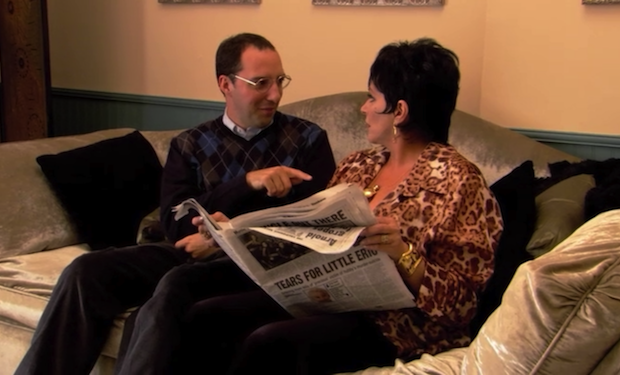 Posted by Terri Schwartz on
Lucille 2 is back and better than ever.
It's official! TV Guide has confirmed that Liza Minnelli will be back on "Arrested Development" to reprise her role as Lucille Austero. When it comes to memorable cameos, Minnelli takes the cake as the sometimes girlfriend of Buster and then Gob Bluth and neighbor, friend and social rival of Lucille. Hopefully she's found a cure for her vertigo in the time since "Arrested Development" season three wrapped.
Our guess is that Minnelli will be in the Buster-oriented episode of "Arrested Development's" upcoming fourth season. We know that each of the show's minimum 10 episodes will focus on a different character of the Bluth family, with the intention being that they'd eventually tie into an as-yet-unsold movie. Even though the episodes will focus on individual characters, series creator Mitch Hurwitz said we will likely see some crossovers throughout the new season.
"The episodes take the audience through the experiences of the characters since the family 'fell apart' and how they're brought together to deal with their new problems," he said during a recent interview with Vulture. "Each episode is about a character — but we'll see them in each other's shows."
Though the release plan is still up in the air, we know that "Arrested Development" season four will debut on Netflix at some point in spring 2013. From what we've seen of the set so far, season four will be worth the wait.
"We all went back into this because of the devotion of the fans, and a desire to bring some fun to them — and to ourselves," Hurwitz said. "It definitely did start out being somewhat daunting, but I think for all of us we just got back into the groove. Oh, and we have this new JarJar Bluth character so there's no way anyone will be disappointed."
Are you glad Minnelli has agreed to return to the show? Tell us in the comments section below or on Facebook and Twitter.