This weekend: It's Riot LA's Alternative Comedy Festival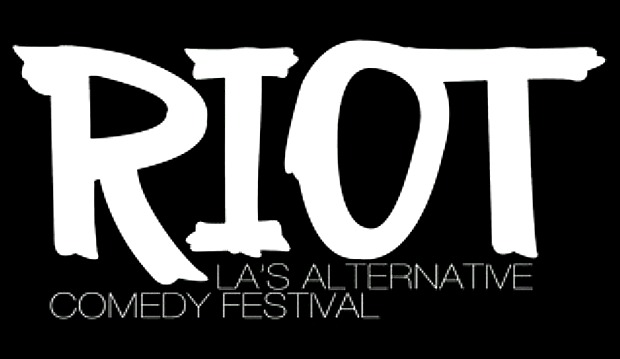 Posted by Melissa Locker on
Don't know about you, but here at IFC, we like to laugh. Which is why we're sponsoring the LA Riot Comedy Festival, happening this weekend September 21-23 in Los Angeles. There are over 30 shows and over 100 performers, meaning lots and lots of chances to laugh. Plus: Free Beer!
The festival features a lot of our favorite people, including Marc Maron, whose show is coming to IFC next year. He'll be staging a live show of his popular WTF podcast featuring Eddie Pepitone, Andy Dick, and Lance Bangs, who directed the "Inside Portlandia" documentary, proving that we are all one big happy family around here. Nick Kroll, who you may recognize from that time he made beautiful music with Reggie Watts, and Paul F. Tompkins who is a regular on Comedy Bang! Bang! will both be there, too, as will Jon Dore, Patton Oswalt, and a million other comics that we love and admire.
If you're in the greater LA area, you should go buy a pass right now! For more information, head to riotla.com, like Riot LA on Facebook and follow the festival @riotla on Twitter. Also, watch this video:
Want the latest news from IFC? Like us on Facebook and follow us on Twitter @ifctv.