"Justice League" could add Lobo to its roster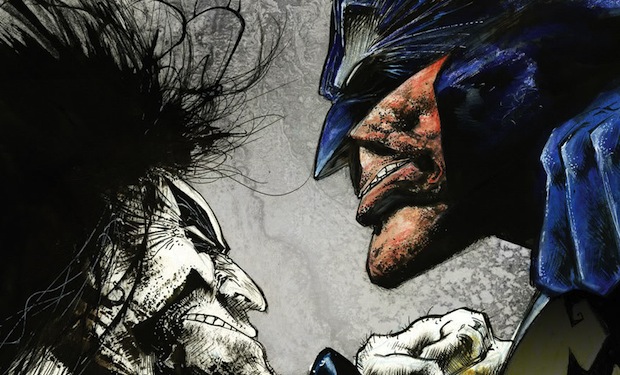 Posted by Terri Schwartz on
Batman, Superman and… Lobo?
That's right, Lobo could be a member of the Justice League in Warner Bros.'s planned movie of the same name. Comic Book Movie has learned from a source that writer Will Beall is currently toying with the idea of adding the bounty hunter to his "Justice League" roster. It's unclear if he would enter as a member of the League or if he would be a villain, but the news is certain to make fans happy. It's worth noting that this is far from confirmed and CBM writes that this idea is still "only in the brainstorming stage." It's still an interesting development, to say the least.
Lobo is a Czarnian bounty hunter originally created by Roger Slifer and Keith Giffen back in 1984 who has made regular appearances with the Justice League. The character is best known for his badass motorcycle that travels across the cosmos and the fact that he is close to indestructible.
Of course, there's already another "Lobo" project in development. "Journey 2: The Mysterious Island" director Brad Peyton was tasked with rewriting and directing the project for Warner Bros. back in April, though we haven't heard much about it since. Joel Silver and Akiva Goldsman are slated to produce the project, and Dwayne Johnson confirmed in July that he is potentially up for the title character.
If WB does decide to include Lobo in "Justice League," that doesn't necessarily mean that plans on a standalone "Lobo" movie need to be scrapped. There's no set release date for "Lobo" and Johnson has a pretty busy schedule coming up, so he could end up making an appearance as the character in "Justice League" (which has a planned 2015 release date) before having his own standalone follow-up movie. Since WB seems like it's interested in uniting DC's superheroes in one ensemble flick before sending them their own separate ways in a franchise similar to Marvel's cinematic universe, then this would make sense in the long run.
Meanwhile, we're still waiting to find out who will direct "Justice League."
Would you rather see Lobo in "Justice League" or in his own movie? Tell us in the comments section below or on Facebook and Twitter.