Joss Whedon calls "The Avengers" "the beginning," teases "The Avengers 2"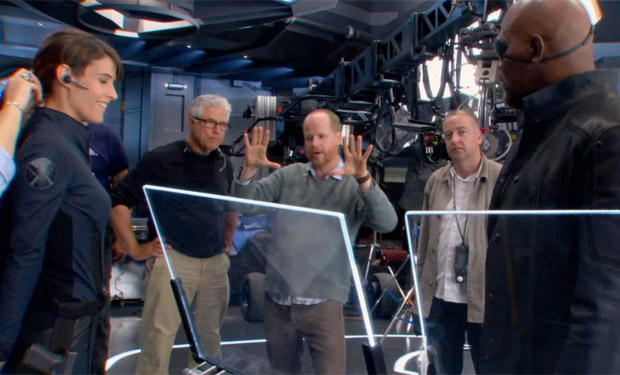 Posted by Terri Schwartz on
Joss Whedon isn't going to become the dictator of the Marvel Cinematic Universe.
In an interview with 24 Hours, the "Avengers" helmer opened up about his new title as "overseer" for Marvel. He promised he won't use those powers rashly.
"Very talented people are writing and directing these movies, and what I don't want to be is the guy they dread, who's going to come in and say [affecting a pompous British accent] 'Oh, well I have the power to say change this.' I'm not that," Whedon said.
He also gave a tease of what fans can expect for "The Avengers 2." Even though Earth's mightiest united by the end of "The Avengers," Whedon said the real excitement will involve what comes next.
"The creation of the team is not the happy ending," he said. "It is the beginning of something that is complex and difficult, and now I get to dig a little deeper. And maybe, while I'm digging, just twist that knife. And that's exciting for me."
"The Avengers 2" is due in theaters on May 1, 2015. Before then, we'll get to watch "Iron Man 3" on May 3, 2013, "Thor: The Dark World" on November 6, 2013, "Captain America: Winter Soldier" on April 4, 2014 and "Guardians of the Galaxy" on August 1, 2014.
Marvel announced Whedon's involvement with the rest of the Marvel Cinematic Universe back in August, announcing in a statement, "Joss Whedon has signed an exclusive deal with Marvel Studios for film and television through the end of June 2015. As part of that deal, Whedon will write and direct Marvel's The Avengers 2 as well as help develop a new live action series for Marvel Television at ABC. He will also contribute creatively to the next phase of Marvel's cinematic universe."
What are you most looking forward to in "The Avengers 2"? Tell us in the comments section below or on Facebook and Twitter.