Joss Whedon endorses "Guardians of the Galaxy" director James Gunn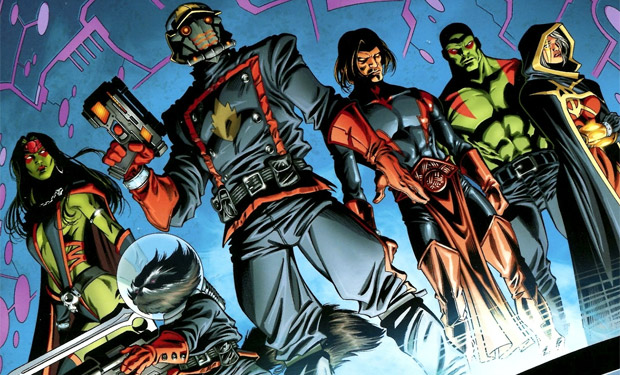 Posted by Terri Schwartz on
James Gunn has got Joss Whedon excited about "Guardians of the Galaxy."
Ever since Gunn's involvement was announced last month, we've been intrigued to see how the director will adapt the project for the big screen. Of all the Marvel properties being brought to life in the Marvel Cinematic Universe: Phase 2, "Guardians of the Galaxy" will be the trickiest, but it seems like Gunn is the man to do it. Or at least he has Whedon's approval.
"James is what makes me think it will work. I myself was sort of like, 'Well, I liked Rocket Raccoon as a kid, but I'm not sure how that plays [to a wider audience].' And then they said, 'Well, we're thinking about using James Gunn.' And I said, 'Oh, then no, you're fine,'" Whedon told MTV News in a recent interview.
Whedon had nothing but kind things to say about Gunn, who is best known for directing "Super" and "Slither" and writing the script for the video game "Lollipop Chainsaw." We were already excited by Gunn's involvement in the project, but Whedon's stamp of approval makes it even more exciting.
"He is so off the wall, and so crazy, but so smart, such a craftsman and he builds from his heart," Whedon said. "He loves the raccoon. Needs the raccoon. This is the guy who wrote 'The Specials.' People don't understand how influential that movie was about heroes, about taking heroes and making them mundane. And [he directed] 'Super.' Gunn has barely started, but already has a very twisted take on it, but it all comes from a real love for the material. It's going to be hard for the humans to keep up."
He continued, "I know he's going to come from left field and I'm going to go, 'What?' And then, 'Of course, why didn't I think of that?' And then I'm going to beat him!""
"Guardians of the Galaxy" is due in theaters on August 1, 2014," with "The Avengers 2" coming out on May 1, 2015.
Do you think Gunn will do a good job directing "Guardians of the Galaxy"? Tell us in the comments section below or on Facebook and Twitter.