Jon Landau confirms only "Avatar 2" and "3" will be shot back-to-back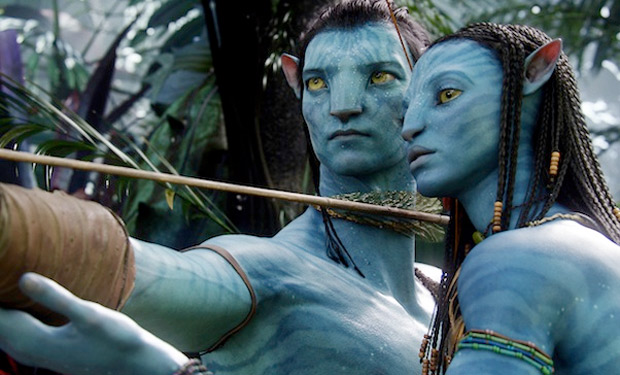 Posted by Terri Schwartz on
It turns out that James Cameron hasn't set his sights as high as we thought he did with his new "Avatar" movies.
Though it had previously been reported that Cameron's three planned "Avatar" sequels would film back-to-back, it seems as though those claims were a bit unfounded. Producer Jon Landau clarified the status of the flicks in an interview with Courier Post.
"We [are] doing two back-to-back, but not a third," he said.
That aligns with what Cameron said back in May, when he told The New York Times that he was done making other people's movies.
"I've divided my time over the last 16 years over deep ocean exploration and filmmaking. I've made two movies in 16 years, and I've done eight expeditions. Last year I basically completely disbanded my production company's development arm. So I'm not interested in developing anything," he said. "I'm making 'Avatar 2,' 'Avatar 3,' maybe 'Avatar 4,' and I'm not going to produce other people's movies for them. I'm not interested in taking scripts."
ShowBiz 411 spun that statement on its head during a profile they ran on Sigourney Weaver. The outlet confirmed that Weaver would be back for future "Avatar" films, but falsely claimed that all three sequels would film at the same time.
The site reported: "[Weaver] films 'Avatar' 2, 3, and 4 with James Cameron. That's right: they're making three sequels to the blue 3D phenom all at the same time. Weaver says she has no idea how long it will take, or how it's going to work. 'I just show up,' she said."
Fox plans to release "Avatar 2" on December 2014 and "Avatar 3" on December 2015, but we're still not quite sure if Cameron is going to be able to keep those dates. We know he at least is scouting land in New Zealand to start filming the forthcoming sequels.
Are you looking forward to the "Avatar" sequels? Tell us in the comments section below or on Facebook and Twitter.