Jim Carrey confirmed for "Kick-Ass 2," Mark Millar comments on casting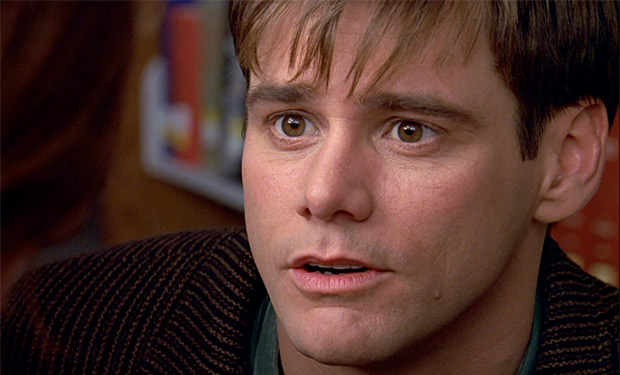 Posted by Terri Schwartz on
It's official: Jim Carrey has joined the cast of "Kick-Ass 2."
After it was announced in late August that Carrey was interested in a role, Deadline has now confirmed that he'll be playing the character Colonel Stars. The Colonel was a former employee of crime boss John Genovese who has a religious epiphany and ends up becoming an ally of Kick-Ass in his crime fighting team Justice Forever.
Following the announcement, Mark Millar posted a statement to his website Millarworld Forums (via ComicBookMovie.com) where he opens up on Carrey's casting in "Kick-Ass 2." Apparently he, producer Matthew Vaughn and director Jeff Wadlow have known for weeks that Carrey was going to join the project, and he's been itching to tell the world ever since. Millar explained that it's largely thanks to Nicolas Cage — and Carrey's love of "Kick-Ass" — that he decided to take the role of Colonel Stars.
"Nic is really good friends with Jim Carrey and it's well known to everyone that Jim loved the first movie. In fact, I think he had lunch with Vaughn the day before that Conan O'Brien Kick-Ass/ Superman duet. So we've been talking very informally about this for a little over two years now," Millar said. "We didn't quite know what Jim was going to be doing in the sequel, but the entire team loves him to bits and I've been a fan since I first saw him."
He continued, "I remember reading an interview with Spielberg, a great one back in Empire for a 'Jaws' anniversary, where he was saying that Jim would be his choice for Chief Brodie were he shooting Jaws now. He said he could see the brilliant dramatic range Jim had as well as the comedy people knew him for at that time. For all these reasons, combined with the conversation we had with him on the phone, I'm so genuinely excited about this. I can't wait to see what he does once the cameras are on."
To be honest, neither can we. We know Cage will return as Big Daddy in some capacity in "Kick-Ass 2," but it likely won't be in a large role. Hopefully Carrey's Colonel Stars will fill the shoes that Cage emptied in "Kick-Ass" in what is said to be a "showy" part.
"Kick-Ass 2: Balls To The Wall" stars Aaron Johnson, Christopher Mintz-Plasse, Chloe Moretz and Nicolas Cage. Directed by Jeff Wadlow, it's due in theaters on June 28, 2013.
Are you excited that Carrey has joined "Kick-Ass 2"? Tell us in the comments section below or on Facebook and Twitter.