Jason Bateman talks "Arrested Development" Twitter leaks, new cast members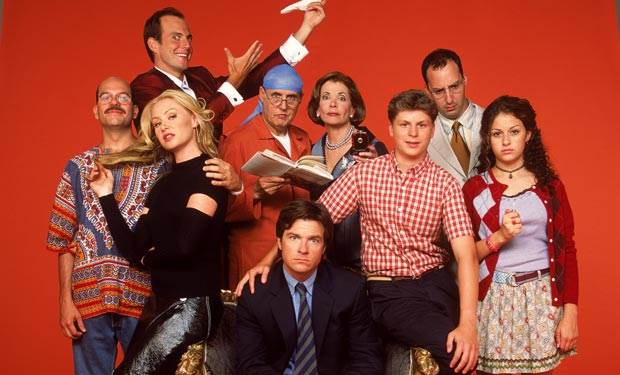 Posted by Terri Schwartz on
It turns out that Jason Bateman wasn't supposed to have given away as many secrets about "Arrested Development" season four as he has.
In a recent interview with Vulture, Bateman has opened up about being the number one leaker of information from the set of the new season. Apparently Mitch Hurwitz has not been too pleased about it.
"I've been accidentally leaking," Bateman said. "[Mitch] has been yelling at me because, like, stuff in the background I'm accidentally getting that actually has some relevance and I don't realize it. So I've stopped."
That certainly explains the radio silence. But just what specific leaks is Bateman talking about? Apparently he was not supposed to spill that the cast of "Workaholics" is in the first episode of the show.
"Well, I wanted to take a shot on the first day of lights and camera and, like, 'obviously, he's on a set,' and in that shot are a couple of cast members from a show 'Workaholics," he recalled. "And after I took that picture, like hours afterwards, I was talking to those actors and a kid came up asking for their autograph. And I said, "Are you guys in a movie or a show or something?" And they were like, 'Yeah, we're in this show called Workaholics.' And I was like, 'Oh cool, I gotta see that.' And then of course once the Tweet was up, I'd already sent out the Tweet, but I didn't put two and two together and a day later I saw that it was all over the boards: 'Oh my god! 'The Workaholics' are in it!' Mitch said, 'Hey man…' [does scowling Mitch impersonation]."
At least we don't have to worry about Hurwitz firing Bateman over it. And Bateman didn't stop with the teases there. During the Vulture interview, he admitted that the stair car is back (though he hasn't done any scenes in it) and he hasn't had to ride a bike on set yet. He also teased that there will be a big Bluth family reunion coming up.
"All I can tell you is that obviously the family does have some sort of reconnection, otherwise you've got nothing," he said. "Yeah, we all do end up finding each other again."
And what about potential co-stars? We already know everyone from Mae Whitman and Liza Minelli to Judy Greer and newcomer John Slattery have joined the new season, but Bateman wouldn't dish if we'll see anyone else.
"Truthfully we're only a little bit of the way through. Almost halfway through it. And a lot of us haven't seen what is to come," he said. "So, yeah, there could be [other actors], but I know if and when the movie happens there's been a lot of talk… there are people that have kind of reserved spots in that that would be very exciting."
"Arrested Development" season four will air on Netflix at some point next spring. It will have anywhere from 10 to 13 episodes, and could be released all at once instead of weekly.
What new actors do you hope join the cast of "Arrested Development" in season four? Tell us in the comments section below or on Facebook and Twitter.