James Gunn confirmed to direct "Guardians of the Galaxy"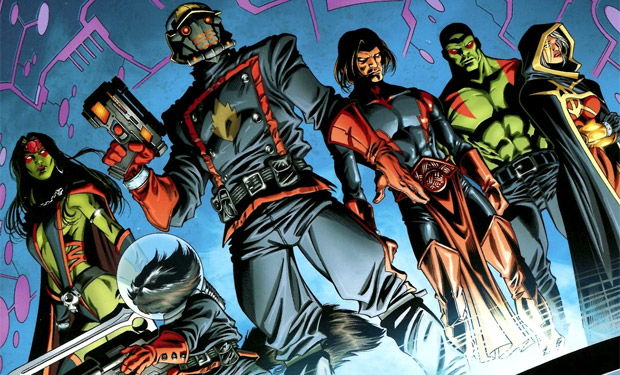 Posted by Terri Schwartz on
It's official: James Gunn will direct "Guardians of the Galaxy."
Rumors of Gunn's involvement first broke less than a month ago, and the "Super" director quickly got Joss Whedon's ringing endorsement. Now Gunn has taken to Facebook to confirm that he will direct the movie, and he seems incredibly excited about it.
Here's his full post about the news:
For a month or so there's been a lot of Internet speculation about my involvement with Marvel's Guardians of the Galaxy. Until now I haven't said anything, because I'm trying to be less expulsive about this project than I am about the rest of my life. But last night I got the go-ahead from Kevin Feige to let you all know that, yes, indeed, I am rewriting and directing Guardians of the Galaxy. As a lifelong lover of Marvel comics, space epics, AND raccoons, this is the movie I've been waiting to make since I was nine years old. Kevin, Joss, and all the folks at Marvel have been amazing collaborators so far, and we're committed to bringing you something majestic, beautiful, and unique. I am incredibly excited. I am also incredibly grateful to the fans and the press for all their words of encouragement and support regarding my involvement with this project since the news first leaked. Thanks – you have, honestly, touched and overwhelmed me. And that's it for now. Other than the occasional photos of my dog and cat here on Facebook, I'll talk to you again in August 2014 when Guardians is released!
"Guardians of the Galaxy" is due in theaters on August 1, 2014. The movie will be the first to introduce new superheroes to Marvel's Phase Two line-up, and will likely deal with the villain Thanos who was introduced at the end of "The Avengers." The Guardians of the Galaxy are Drax the Destroyer, Groot, Star-Lord, Rocket Raccoon and Gamora. Hopefully we'll find out some casting news soon as production gets underway on the film.
Are you glad Gunn will direct this movie? Tell us in the comments section below or on Facebook and Twitter.