James Cameron talks "Avengers," tells Hollywood: "Let's go, guys"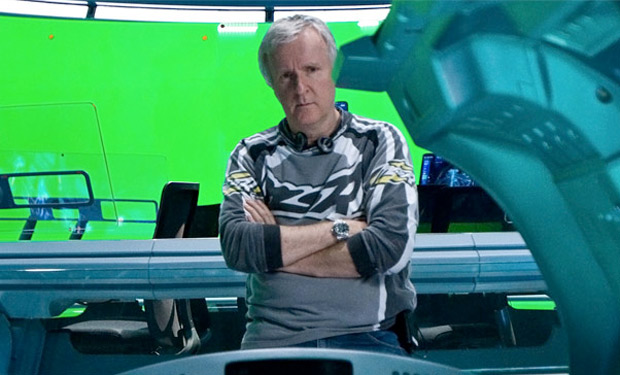 Posted by Terri Schwartz on
James Cameron isn't worried about "The Avenger's" impressive run in theaters this year because he is still King of the World $2 Billion Box Office Intake.
"They got close," Cameron told MTV News when asked about "The Avengers" $1.5 billion worldwide gross. "They didn't break the $2 billion-dollar barrier, there's only two in the club. But you know, come on, let's go, guys."
It almost seems as though Cameron is looking forward to someone fighting for the title of King and Queen of the box office, though "The Avengers" made a valiant effort. There aren't any hard feelings here, because a $2 billon intake means a blooming box office.
"Look, I want Hollywood to be as successful and vibrant as it always has. Hopefully a movie will come along next year and show everyone what's possible because that just benefits us all," Cameron said. "On the other hand, if that shouldn't happen for another ten years that would be good too. It's kind of a no-lose situation. We managed to push 'Titanic' right over the $2 billion mark with the re-release, so I'm happy about that."
So what did he actually think about "The Avengers"? It turns out he's now a Joss Whedon fan through and through.
"Oh I liked 'Avengers.' I thought it was a real crowd-pleaser, lots of fun [and] funny, funnier than [I expected]," Cameron said. "I thought leavening it was important because 'Titanic' is not exactly a laugh riot."
Do you think a movie will come around to overtake "Avatar" and "Titanic" any time soon? Tell us in the comments section below or on Facebook and Twitter.