James Cameron could still make "Battle Angel," "Avatar 4" to be a prequel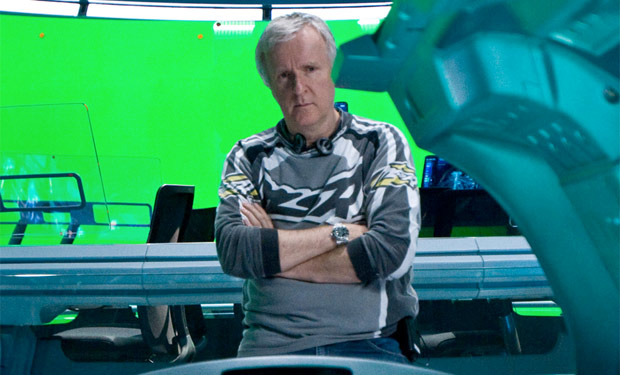 Posted by Terri Schwartz on
It seems as though James Cameron isn't as done with projects beyond "Avatar" as we had thought.
Cameron has long been tossing around the idea of adapting the manga "Battle Angel Alita," but that plan seemed to have been scrapped when he said he is in the business of making "Avatar" now. It turns out there might be a place for "Battle Angel" in that business, though. In an interview with MovieZine (via Coming Soon), producer Jon Landau said that Cameron might tackle "Battle Angel" in the coming years.
"We'll focus on 'Avatar' for the next four or five years," Landau said. "Hopefully right after that… I am confident you will see it. It's one of my favorite stories, I think it is an incredible story, a journey of self-discovery of a young woman. It is a movie that begs the question: 'What does it mean to be human? Are you human if you have a heart, are you human if you have a mind, are you human if you have a soul?' And I look forward to bringing that film to audiences."
But Cameron does still have several years left on "Avatar," and from the sounds of it he wants the series to continue past the potential "Avatar 4." Cameron recently told MTV News that he is writing "Avatar 2" and "3" as "one big script," and added that a fourth film — if it's made — will likely be a prequel.
"I haven't really put pen to paper on it, but basically it goes back to the early expeditions of Pandora, and kind of what went wrong with the humans and the Na'vi and what that was like to be an explorer and living in that world," he said, adding, "Because when we drop in, even in the first film in 'Avatar 1,' as it will be known in the future, we're dropping into a process that's 35 years in to a whole colonization. That will complete an arc and if that leads into more, we'll start, not imitating 'Star Wars,' but it's a logical thing to do because we'll have completed the thematic arc by the end of three. The only thing left to do is go back to see what it was like on those first expeditions and create some new characters that then become legacy characters in later films. It's a plan."
Would you rather see a "Battle Angel" adaptation or more "Avatar" movies? Tell us in the comments section below or on Facebook and Twitter.